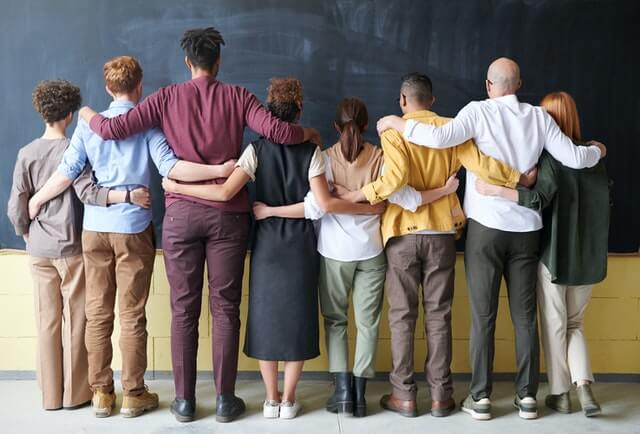 Making the leap from a treatment program to the home environment can be emotionally and physically jarring. You have come far in your recovery, and one could argue that you have changed drastically. However, that does not mean your familiar environments have changed. All the stresses you were facing when you were using, might be waiting for you once you go back home. While you can definitely attempt to deal with these on your own, there is an option that will ease your sober path. By enrolling in a sober living home, right after your inpatient treatment program with North Jersey Recovery Center, you will be afforded the opportunity of resting, learning, and continuing to grow in your newfound sobriety. Today, we will be discussing how one can make a smooth transition into a sober living home.
A Proven To Work Tool
Sober living homes have the proven ability to help patients preserve and strengthen their devotion to staying sober. Researchers say that people who enroll in sober homes, make improvements in all kinds of areas, including the following:
Measures of substance abuse
Psychiatric illness
Arrests
Employment levels
Promising results like these highlight why sober living could be paramount in your recovery. The opportunity should be maximized by preparing your sober stay in the right way. Here is how your preparation should be structured.
#1- Work Your Program
It is certainly an exhilarating experience when you are actively working on your sobriety journey. You will have more freedoms, opportunities, and connections. It's a wonderful thing to think about and manifest. However, just like any other measurable goal you have set for yourself, you must always keep your eyes on the prize. This might mean focusing on your current treatment program until your team gives you the green light to transition into a sober living home. The National Institute on Drug Abuse says that drug abuse programs that are less than 90 days, are of limited effectiveness. Build a sober life that will stick. This is not a process that you want to rush through. It's not something you can go through while your mind is preoccupied with something else. Focus on the work you have to do currently, and exercise with caution and diligence.
#2- Picking The Right Home
Once you have made progress in your formal treatment and our team feels like you are ready to take that courageous next step, you will be provided with a list of sober homes that the team believes could be a good fit. Some organizations are in network with sober living homes, so it is possible to stay within the umbrella of the same treatment organization that you used for previous care. Other organizations have contracts and connections with various sober living organizations. In some cases, patients may want to opt for a location that is out of network. You may even want a location that is close to your family.
As you continue to consider your options, think about what might be best for your sobriety. What environment will make you feel most comfortable? What parts of the country appeal to you? Where will you have a network that supports your sobriety?
#3-Asking About Availability
A sober living home can have waiting lists. Space is limited in every facility, and that means some people need to wait for a resident to leave before they can move in. Ask how long the wait will be, and speak with your team about how to handle it. In certain scenarios, a stay of a few extra days in inpatient care could be quite beneficial for your recovery. Conversely, a longer wait might prompt patients to look into other facilities. Examine the calendar closely and adhere to the advice of your treatment team, to the best of your ability.
#4- Learning The Rules
Of the many goals of sober homes, one that stands out is their quest in helping you to become a respectable member of society. Homes achieve this by creating very stringent rules that all are required to follow. The rules can differ from house to house, but it is common for sober homes to regulate:
When you leave the home
The number of chores you perform
Your employment status
Your ongoing relationship with recovery, whether it's through therapy or support group work
Relationship with others in the home
Quiet hours
Involvement in the community
Patients may need to schedule to follow, with every minute accounted for, when you arrive. As you continue to make leaps and bounds in your recovery, the rules could become more and more lenient, with the understanding that there is not much room to argue or negotiate the specifics of the schedule. Rules are rules, and you are expected to follow them. Failure to comply could result in expulsion from the program.
#5- Make It A Habit
You could easily follow the rules while thinking about how silly or far-fetched they are. Or, you could think of the rules as a guide that will serve you for the rest of your life. As you live with these rules, think about how they can be applied in your life after you leave the home.
#6- Be A Good Neighbor
The stigmas that come from being a part of a sober living community are not at all uncommon. It's natural to worry about what others may think, but don't let this deter you from reaching your goals. Most people understand what addiction recovery is, and who knows, they could even be interested in helping you make it happen. The best ways to reduce these stigmas is through the following:
Keeping your voice down when outside the building
Keeping litter with you and disposing of it correctly
Following the community rules about smoking
Keep the cursing to a minimum
#7- Stay Focused
Relapses happen due to outside factors, but they can also occur due to the "little voices" inside your head. Relapse can frequently occur when people are under the guise that their addiction was not as bad as others made it out to be, meaning they can get it under control if need be. Leading a life like this will almost always lead to relapse, and that is why you need to work at restructuring your approach. A better approach involves a reminder of why you are in the sober home and what you wish to accomplish in sobriety. By keeping your goals at the forefront of your mind, it could ease the process of working the program.
Sober Living Home: A Viable Next Step After Formal Treatment
A sober life can be yours for the taking. Following these steps one by one, and collaborating with our treatment team at North Jersey Recovery Center, could be just what you need to turn these visions into a reality. To learn more about our robust treatment programs, contact us today to see how we can help.