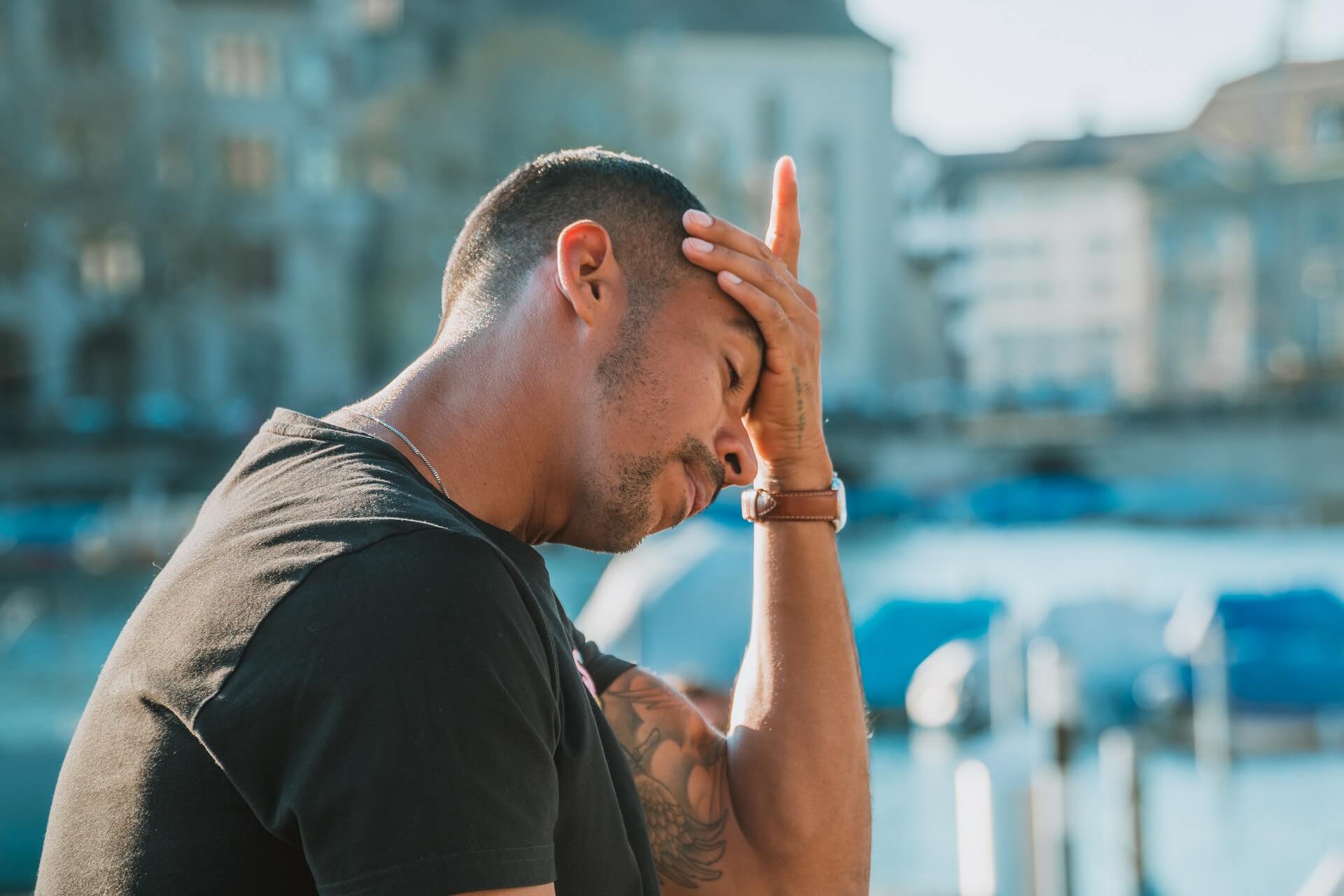 Men's Mental Health Awareness Month is here, and it's a good opportunity to revisit the key differences between men and women's mental health. In doing so, we can shine a light on mental disorders in male identified individuals and more specifically, with substance abuse. At North Jersey Recovery Center, we provide addiction treatment, with varying degrees of treatment based on the individual needs of the patient. The hyper-focused approach on men's mental health and addiction treatment for men is no exception to the rule. 
What Is National Men's Health Month?
National Men's Health Month is observed in the month of June. During this month, the main focus is to encourage the men in your life (including you) to take care of their bodies by eating right, exercising, working to prevent disease, and in many other cases, take care of your substance use disorder. The official symbol for the month is a blue ribbon and the purpose is to heighten the awareness of preventable health problems and encourage early detection and treatment of diseases, other than addiction like cancer, heart disease, and depression.
Breaking Down The Issue Of Men's Mental Health
In the U.S., 9% of men report daily feelings of anxiety or depression, based on findings from the National Health Interview Survey. Despite what was reported here, nearly 41% will never receive any help, either in the form of medication or treatment with a qualified mental health professional who provides addiction treatment for men. Conversely, women have higher rates (or purported rates) of nearly all mental health disorders. However, substance abuse and substance abuse-related issues tend to fall heavily on the male population.
Other research shows that men are more likely than females to use almost all types of illicit drugs and that they suffer from higher rates of alcohol abuse. When taking the gender factor of abuse into consideration, we can see that there is a higher propensity among men to drink more frequently, and to consume more alcohol when they drink. In times of need, supporting male patients with substance abuse starts with gaining a better understanding of the gender differences. Here is what we believe is the best place to start.
Why Are Men Hesitant To Seek Treatment Compared To Women?
Men, whether they can do anything about it or not, either struggle or face serious pressure when it comes to fulfilling the duties of being the breadwinner for their families. Traditional societal norms have never shied away from pushing this stigma onto men, to be the financial anchor for the household. However, the decline in industries like manufacturing has left many men unemployed in more recent times, with women now heavily imbued in the workforce just as much as their male counterparts. Secondly, the blurring of work and life is yet another common occurrence. Much of a man's self-worth is closely linked to how much money he takes home. Combined with advances in technology, it's made it harder for people to just sneak out of their offices. As time passes, this can lead to high levels of stress and lead to depression.
Why Depression In Men Often Goes Undiagnosed
Even if men do not make their ailments easily discernible to their family, friends, and sometimes their supervising medical team for addiction treatment, about six million men suffer from depression every year. Here's why it can often go undetected:
Failure to identify their symptoms–a plethora of individuals will conflate feeling sad or emotional as the telltale signs in diagnosing depression. But, everyone experiences depression differently.
Ignoring your glaring signs and symptoms- Several of these men assume they will get over whatever issues are plaguing them and downplay the impact it's having on their lives. When feeling depressed, they may consider that the problem will dissipate on its own.
Hesitant to discuss issues- Men, by nature, are not always known to openly discuss aspects of their lives with close friends, so speaking to a mental health professional about them is even less likely to be the case.
Addiction Treatment For Men: Providing Better Mental Health Support For Men
Many are wondering why men have higher rates of substance abuse than women? Come to find out, gender differences in substance use disorders don't have as much to do with gender specifics as they do with differences in opportunity. Historically speaking, men are most likely to be presented with an opportunity to use illicit drugs, though both genders share an equal likelihood for transitioning into regular drug use after that first introduction. Regarding gender on its own, it's been suggested that variations in our brain chemistry and hormones might also contribute to differences in drug abuse in men and women. What matters most is having access to addiction treatment. The male mental health stigma can usually lead to people not getting the help they need, or they might wait until an addiction has left more damage in their life.
Addiction Treatment For Men: Shining A Light On Men's Mental Health & Co-Occurring Ailments
We hope that we convinced you on the importance of shining a light on National Men's Health Month. North Jersey Recovery Center encourages everyone, male or female, to seek out the help that they desperately need. To learn more about what can be done to help you regain control of your life, contact us today to learn more about the process.