Long-term residential treatment centers have shown to be successful in treating drug and alcohol addiction. Programs at long-term treatment centers can range from 3 to 12 months. At North Jersey Recovery Center we have an environment that is focused on providing a treatment program that brings about lasting results.
One benefit of an inpatient program is in the surroundings. These surroundings provide an environment that is stable and structured. This is an important scenario for someone who is seeking help from long-term alcohol addiction. Residential treatment centers also give you or your loved one an option when other short-term programs have not been successful.
The care that is given at a long-term residential treatment center takes place 24 hours a day, seven days a week. The treatment process of inpatient care requires you to be focused and committed to reaching your goal of a life of sobriety. Since the process is very intense it is important to be surrounded by a team of dedicated professionals.
What Is Involved in a Long-Term Alcohol Treatment Program?
The length of time that you have to be willing to commit to in a long-term alcohol treatment program varies. Inpatient care may last up to 12 months. Some facilities offer a 90-day residential treatment program. The extended timeframe is sometimes necessary in order to have successful results.
Committing to a long-term residential treatment center requires you to live onsite at the facility for the duration of your treatment. Your freedom is limited and visitation from friends and family may be very little at the start of your treatment. These limitations are recommended as part of the process of becoming sober.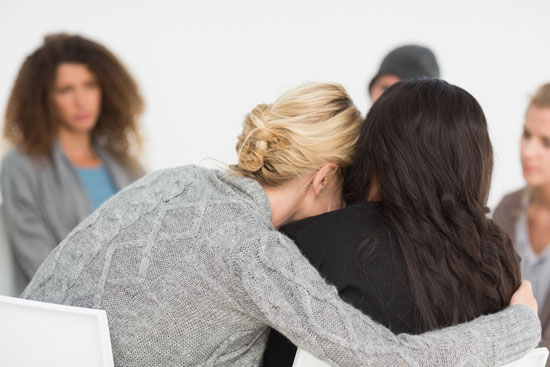 Some resources that are included in a long-term alcohol or drug treatment program will provide you with skills to encourage and maintain a sober lifestyle. Life skills are taught that help promote a healthy, productive approach. Vocational skills are also sometimes offered which allow you to be prepared for employment after leaving the long-term treatment center.
What to Expect from a Residential Treatment Center
It is common for those who commit to a long-term residential treatment center program to enter the program with a severe addiction. If so, upon entering a long-term treatment center you or your loved one will need to go through a detoxification process. This process allows for medical staff to assist you or your loved one with the withdrawal symptoms that occur. This can be a dangerous time and can be closely monitored with you or your loved one living onsite at a treatment center.
The next step is to introduce you or your loved one to a new daily plan. Everyday life in a residential treatment program includes a scheduled, structured routine. Individual plans vary according to the needs of each patient.
Typically a schedule will include:
Psychiatric sessions

Recreational activities

Family counseling sessions

Individual or group therapy sessions

Personal time to reflect on assignments made in therapy
Initially, in order for your new routine to be established, visits from family and friends are limited. As your treatment progresses those visits can be extended and more freedoms are allowed. The length of time that you or your loved one stays in a residential treatment center will vary. Factors like how serious the addiction is, the type of treatment plan put in place, and what influences you or your loved one will face when released from the treatment center will determine the length of your stay.
Types of Therapy For Long Term Alcohol Treatment
Long-term alcohol treatment can be effective when there is a history of relapse or when you or your loved one has multiple addictions. The structure of a long-term residential treatment center and the detoxification process are key to starting a life of sobriety. A minimum of a 90-day residential treatment program can be key to that successful start in your new lifestyle.
Long-term treatment centers provide a safe haven away from any temptation from influences in the outside world. While you are at a residential treatment center you have a large support system. Both the medical team as well as your peers who are working through the same struggles as you will be available at all times. 
Some types of therapy that may take place include:
Psychotherapy

Behavioral management

Detox

services for drug and alcohol addiction

Family education programs, provided evenings or weekends

Maintenance and wellness programs

Employment programs

After-treatment support
Is a Long-Term Residential Treatment Program Right for You?
Commitment to a long-term residential treatment program is a big decision. It is a decision that can change your life and create a fresh start. The first step is making that commitment and following through.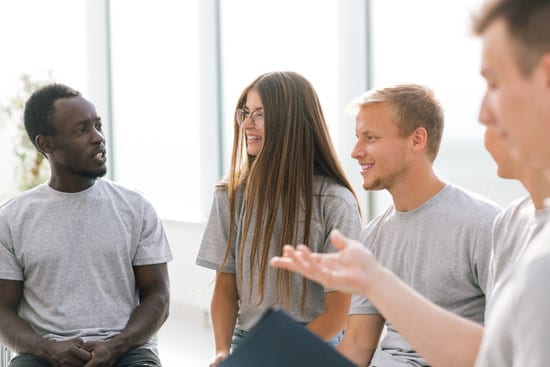 If you are unsure whether a long term residential treatment center, compared to outpatient care, is the best option for you or your loved one you need to ask these questions:
Will the temptations that surround you or your loved one be too much for outpatient care?

Would the amount of stress affect you or your loved one's level of commitment?

Is there a lack of support from friends and family?

Have you been unsuccessful in your or your loved one's attempts to become sober?

Is detoxification necessary to begin your steps towards a sober life?
If these questions are answered honestly you may find that the best treatment program is the one available at a long-term residential treatment center. Living on-site at a treatment center allows for intense therapy. It also provides a strong support system around the clock.
The Pros Of A Residential Treatment Program
There are many pros of a residential treatment program. A strong commitment is required to start the process, but it can provide a very successful outcome. If you or your loved one is ready to dedicate the time and energy there are many benefits:

No outside influences –

Individuals in treatment will not have the pressure or stress of life outside of the treatment center. Many times, these influences are the cause of relapse during the treatment process.

Detox Process –

Detoxification is a necessary step if you or your loved one has a severe addiction to alcohol. This process can be very dangerous. Since individuals are closely monitored, danger can be minimized and handled immediately. 

Support System –

Not only will you or your loved one have a strong support system with your medical team and onsite support staff, but also with your peers who are working through similar struggles as you.

Life Skills Education –

Residential treatment programs include educating recovering individuals on life skills that they can use in life after treatment. This may include education about nutrition, self-care, and vocational skills.

Aftercare –

Life after treatment at a long-term residential treatment center can have its ups and downs. Upon leaving the residential treatment center, it is important for individuals to know that there will be continued support and care. Aftercare fosters the continued success of remaining sober.
Things to Consider About a Residential Treatment Program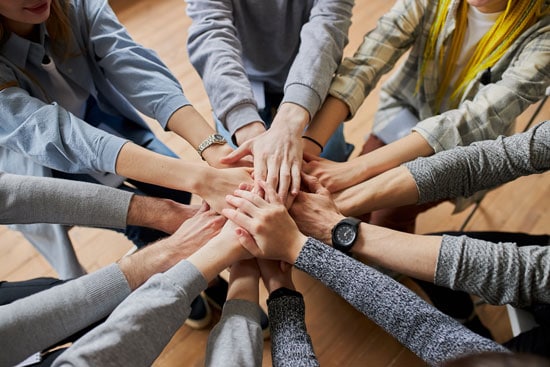 It is important to consider every factor involved in selecting a residential treatment program. After all, making the decision to go to rehab for addiction is important. So, choosing the best place to receive this kind of help is absolutely critical to the success of those in recovery from substance use disorders.
Before selecting a long-term residential treatment program, individuals may need to consider several factors regarding this type of treatment. For instance, people must think about the cost of the program. Inpatient programs typically cost more than outpatient programs. Also, if an individual does not have health care coverage, this could financially affect the person. 
Some people may shy away from residential programs due to the fear of the perception that others may form about them. Sadly, the stigma that surrounds addiction treatment and recovery is enough to prevent people from doing what is necessary in order to recover. Also, the frustration of figuring out where to look for treatment can be discouraging.
Finally, people who are considering getting help through a residential treatment program must consider that they will need to spend a considerable time away from family and friends. They may also need to think about how it will affect their jobs.
Still, while all of these factors are worth considering, it is also important to realize that recovery and freedom from addiction are priceless. So, if you are thinking about going through a long-term addiction treatment program, remember that your health and liberty are worth the sacrifices you may need to make.
Taking the first step to commit to any type of treatment program is huge. When you are ready to discuss how we can help you with concentrating your time and energy on a long-term treatment program, North Jersey Recovery Center is ready. We provide a safe, secure environment for you or your loved one.
Our medical and counseling staff will develop a treatment plan that is individualized just for you or your loved one. We take an approach that focuses on your needs and the steps that need to be taken from start to finish. The structure of our program provides the stability and encouragement that will make the process successful.
When you are ready to make a change and commit to a life of sobriety please contact us. Our residential treatment program has a focus on support while you or your loved one is a resident, as well as support in your life after treatment at our facility. It is the joint commitment between North Jersey Recovery Center and you or your loved one that will create a new life of lasting sobriety.