Addiction treatment can be an overwhelming and stressful thought. Many people may feel hesitant to take the first step toward recovery. One of the most daunting parts of rehab may be the price of admissions. Fortunately, there are ways to help cover the cost of recovery through insurance providers like Horizon Blue Cross Blue Shield of New Jersey. No matter how hard things may be for you or a loved one, the only way to truly recover is to get professional help. 
No matter what the cost may be, your life is worth more than any price. Addiction can destroy a person's life while affecting everyone around them in the process. At North Jersey Recovery Center, we want to do everything we can to ensure you improve and break away from your addiction. With the help of your insurance provider, your cost for rehab can be reduced so you can focus on recovery and quality New Jersey treatment. 
What is Horizon Blue Cross Blue Shield?
Horizon Blue Cross Blue Shield of New Jersey (BCBSNJ) is one of the largest insurance providers in the New Jersey area. This insurance provider covers a wide spectrum of different services, products, and benefits. The company has helped hundreds of thousands of families/businesses dealing with medical conditions and addiction in the New Jersey area. Several great benefits can help your family tackle addiction with the help of Horizon BCBSNJ.
The coverage of this insurance provider and almost all insurance providers depends on the treatment in mind. This is especially true when it comes to addiction treatment. Horizon BCBSNJ covers a wide selection of different services, this includes rehab and addiction treatment among others. Horizon Blue Cross continues to be one of the leading insurance providers for families and businesses in New Jersey and across the nation. 
Does Horizon Blue Cross Cover Drug/Alcohol Rehab?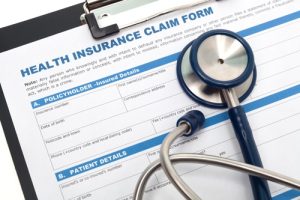 Yes, Horizon Blue Cross offers help for drug and alcohol rehab and treatment. The amount and length of coverage depend primarily on a case by case basis. Each case of addiction is completely different from the last. There are several factors that may contribute to the amount of coverage you'll be able to receive for your addiction treatment. Some substances require a more intense level of treatment and involve lengthier treatment. Others may be much faster and require fewer resources in the process. 
Regardless of what you or a loved one may be going through, getting rehab help is crucial to living a better life. Horizon may be able to cover parts of you or your loved one's treatment. When suffering from addiction, there is no price that can be put on a saved life. NJRC and Horizon of New Jersey are here to help you overcome this crippling disease and get back to the life you deserve. What is the Length of Horizon BCBSNJ Coverage for Rehab?
The length of coverage depends on a number of different factors. This depends solely on the addiction case at hand. Some people may require much more intensive and comprehensive treatment. For example, cases of co-occurring disorders require intensive care that may last up to a few months.
Co-occurring disorders occur when someone struggles with an addiction and a mental illness at the same time. Co-occurring disorders, for example, requires a mix of therapy and medication, done simultaneously (but separately) for both conditions. 
In more mild cases of addiction, your time at a rehab center may be much shorter. Additionally, using treatment options like outpatient treatment does not involve staying at a rehab center, which reduces the overall cost. Other factors like the substance that's abuse and other conditions can lengthen the treatment process. Horizon of New Jersey may be able to help cover certain parts of treatment while you focus on getting quality treatment at NJRC. Benefits may vary from state to state, so make sure to contact your insurance provider if you have questions. 
How Much Does Horizon Blue Cross Cover (Addiction Treatment)?
Horizon Blue Cross helps cover many instances of addiction treatment and rehab. This level of coverage depends on a number of different factors. These factors involve:
The length of treatment

How long the substance has been abused

The substance/drug being abused

The form of treatment needed

What state or area you live in 
As mentioned, inpatient/residential treatment requires much more resources and time since you will be living in a rehab center. While the treatment is more complete and effective, the cost is higher because you're staying there. Outpatient, on the other hand, lets you live out your life at home, which is much cheaper. Horizon Blue Cross coverage depends primarily on these factors. Make sure to honestly and closely determine the necessary treatment needs for your treatment – do this with a qualified professional. 
Make sure to verify with your insurance provider what is going to be covered beforehand. You can verify your insurance on our website before moving on to treatment. Also checking on the Horizon Blue Cross site is recommended before moving forward with any kind of treatment. 
Addiction Treatment Available at North Jersey Recovery Center
Addiction treatment is usually a multi-level process that requires the help of passionate and qualified medical professionals. Addiction recovery is not easy but it is entirely necessary to live a life free of drugs and pain. Taking the first step towards change is essential to finally quit your addiction habit once and for all. There are several different treatment options available to you and your loved one struggling with addiction. Horizon Blue Cross may be able to help cover parts of your treatment and provide other services.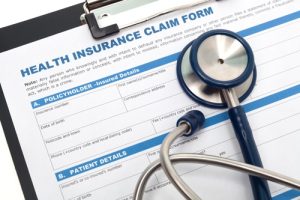 Our New Jersey-based rehab center offers personalized treatment with you in mind. Addiction treatment generally involves a combination of therapy, detox, and medication. These elements make up the foundation for addiction treatment and recovery. Therapy and detox, in particular, are fundamental parts of almost every drug addiction treatment case. Let's take a look at some of the most common forms of addiction treatment.

Detox is always the very first step of all addiction treatment processes. When a person quits using a drug their body will most likely feel intense withdrawal symptoms. These can sometimes be dangerous and unpredictable at times (if done alone without supervision). Detox is a process that helps tame some of these symptoms while offering guidance through the process. After detox is complete, a person will typically move onto inpatient/residential treatment. 
Inpatient or residential treatment is usually the next step after detox. Residential treatment, as the name suggests, has you living in a quality rehab center free of drugs and distractions. In a controlled and supervised environment, a person can focus primarily on recovery and relapse prevention. 
With 24/7 supervision and help, you can reach out for support at any moment. Inpatient treatment is best for more intense cases of addiction like co-occurring disorders. Having a controlled and safe environment to focus on treatment has many benefits and is the best way to get addiction treatment. NJRC offers excellent and full treatment for you or a loved one. 
Outpatient treatment is a lot different than inpatient treatment. Outpatient treatment has someone living at home while still getting treatment. The person will only have to visit the rehab center for therapy sessions every week. One of the good things about outpatient treatment is the fact that you can continue working or attending school while getting treatment. This is great for when you have prior responsibilities back at home. Due to the fact that the person will not be living in the rehab center, outpatient treatment is best for less severe cases of addiction. 
The mental side of addiction is just as important as the physical side. Therapy is used in almost every single case of addiction. It is essential to understand one's thought processes and push for change. There are several different forms of therapy, each covering a different idea and part of addiction. Multiple therapies are used and typically fall into individual or group therapy options.
Cognitive-behavioral therapy (CBT), Dialectical behavior therapy (DBT), group therapy, and family therapy are just some of the most popular forms of addiction therapy. Not only are you able to get help in a 1-on-1 setting but you can also use group therapy as well. Sticking with the sessions and keeping an open mind is important to overcome the chains of addiction. 
North Jersey Recovery Center is Ready to Help
Horizon Blue Cross is just one of many insurance options to help you cover your or your loved ones' addiction treatment. No matter the circumstances, you shouldn't be afraid or discouraged to reach out for proper help. With a trained and passionate staff of therapists, counselors, and staff, we're ready to welcome you to a new life. Don't wait for things to get worse for you and your family. Contact us today to learn more about addiction, treatment, and what resources are available to you and your loved ones.