Like many people, you may wonder what causes addiction to drugs and alcohol.
The answer to this question is important for everyone to know.
However, they're especially important to people facing serious drug or alcohol problems.
Why? By learning the causes of addiction, you can improve your understanding of what is happening to you or your loved one facing addiction issues.
This, in turn, may enable you to help yourself or your loved one find effective addiction treatment.
What Causes People to Use Drugs or Alcohol
There is no single reason why people start using drugs or alcohol.
Research shows that the most common motivations for substance use include:

A desire to increase feelings of pleasure
A desire to escape mental or physical pain
Peer pressure or a desire to belong
Curiosity about the effects of drugs or alcohol
A desire to get better grades at school
A desire to boost work performance[I]

It is important to note that most people start using drugs or alcohol on their own.
However, some people are forced into substance use.
In the beginning, almost no one expects that drinking or drug use will lead to addiction.
Instead, they end up losing control over their substance intake.
When this happens, substance use becomes involuntary.
Why People Become Addicted

One of the most important facts about addictive substances is that not everyone who uses them will develop an addiction.
No one can say for sure who will go on to develop serious drug or alcohol problems.
However, experts know that there are many possible underlying reasons for addiction.
These reasons include such things as:

A genetic tendency toward addiction
Getting involved in substance use before you're an adult
Having a significant mental illness
Having an unstable or unhappy home life
Having parents who don't provide adequate supervision
Having trouble fitting in socially
Having friends or acquaintances who drink or use drugs
Living in an environment where substance use is common
Having problems at school
Having problems in the workplace
Living in a place where poverty is common

Not everyone affected by these risks will develop an addiction.
Still, their presence increases the odds of developing a problem.
In any one person, the potential causes of addiction can overlap.
For this reason, specialists view addiction as a complex condition, not a simple one.

What Causes Addiction in the Brain

Addiction affects both the brain and the body.
However, the actual causes of addiction are found in the brain. When thinking about addiction and the brain, it helps to understand a few things.
First, when you drink or take a drug or medication, that substance enters your bloodstream. Once it does, it travels to your brain.
After gaining access to your brain, drugs and alcohol have multiple effects. The most important effects occur in a brain area called the pleasure center when it comes to addiction.
The pleasure center gets its name because it's where your brain creates pleasurable sensations.
These sensations occur whenever you do something that increases the production of a brain chemical called dopamine. Lots of everyday activities produce dopamine and cause you to feel pleasure.
Common examples include:
Eating your favorite foods
Listening to music that you like
Having sex
However, as a rule, none of these activities boost your dopamine levels as much as drugs or alcohol.
In fact, certain drugs can raise your dopamine output up to ten times beyond normal levels.
This explains why people feel such a surge of pleasure when they first use these substances.
It also helps explain why some people develop a pattern of frequent substance use.
Physical Dependence (Addiction and the Body)

Unfortunately, if you repeatedly use an addictive substance, your brain starts to change.
Eventually, it will start treating the high levels of dopamine as a normal situation. When this happens, you develop something called physical dependence.
Physical dependence means that you now need a certain quantity of drugs or alcohol to satisfy your brain.
If you don't get that amount, you can go into substance withdrawal. Withdrawal is your brain's way of telling you that it expects you to take more of a given substance.
Psychological Dependence (Addiction and the Mind)

People addicted to drugs or alcohol are not just affected by physical dependence. They also suffer from something called psychological dependence. This form of dependence means that you experience emotional changes that support uncontrolled substance use.

One of the most important symptoms of psychological dependence is a strong urge to consume drugs or alcohol.
In addition, it produces a strong compulsion to seek out more substances to consume.
Physical and psychological dependence have a combined effect. This fact helps explain why it can be so hard to recover from addiction.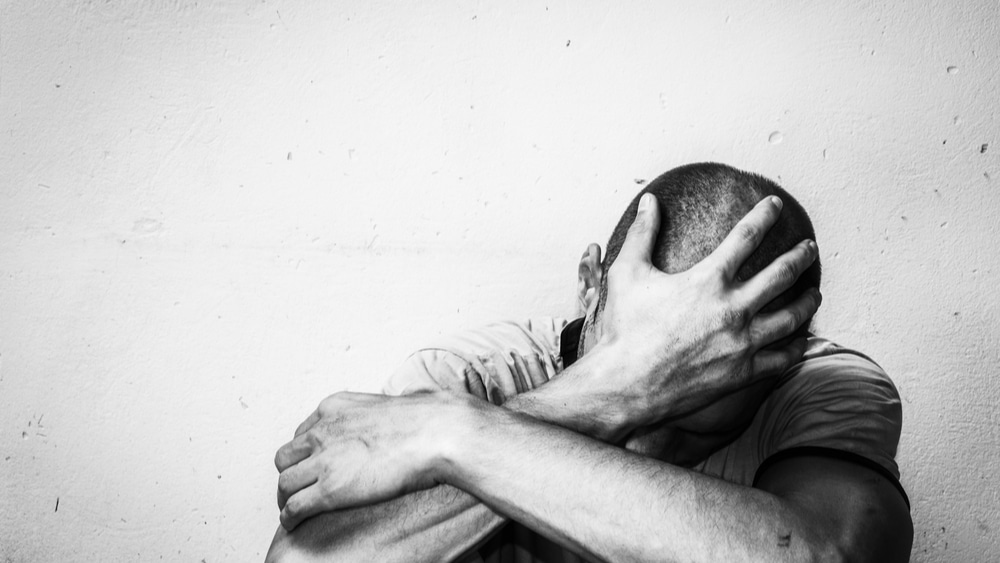 What Chemicals Make Substances Addictive?

You may wonder what chemical makes drugs addictive.
You may also wonder what chemical makes alcohol addictive.
However, this is not quite the way to think about addiction.
The most important thing is not the specific chemicals in drugs or alcohol. (In fact, not all addictive substances contain similar active ingredients.)
Instead, what matters is how drugs and alcohol affect your system.
As long as a substance triggers major increases in your dopamine levels, its use can lead to addiction.
This is true, no matter how that substance produces a dopamine increase.
Learn More About What Causes Addiction

What is addiction? Doctors define this condition as a chronic disease triggered by excessive use of drugs, medications, or alcohol.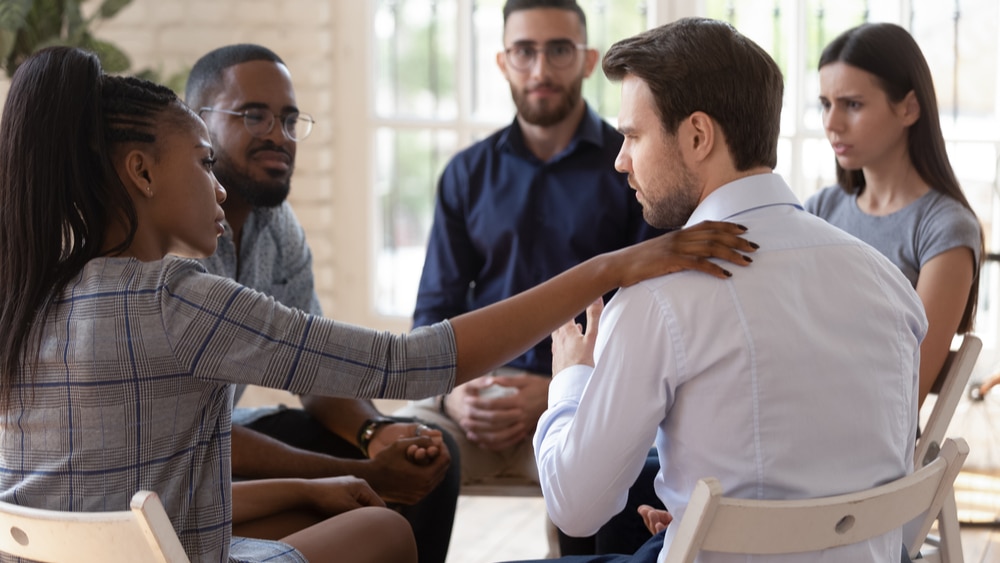 Not everyone who uses too much of these substances will become addicted.
Still, a significant percentage of people will.
There is more than one reason for getting involved in substance use.
Similarly, there's more than one underlying cause of addiction, and multiple causes often appear together in the same person.
The process of addiction begins when drugs or alcohol boost your brain's levels of dopamine. Higher dopamine levels lead to increased pleasure.
The amount of dopamine produced by addictive substances is far greater than the amount produced by everyday pleasures, which explains why people repeatedly use these substances.
It also helps explain why some users get caught in a cycle of substance abuse and addiction.
There is no one chemical in drugs that leads to addiction.
The same fact holds true for alcohol. Instead, regardless of the specific chemicals they contain, all addictive substances trigger major dopamine increases.
Addicted people suffer from two problems: physical addiction to substances and mental addiction to substances.
Physical addiction leads to rising substance tolerance, while mental addiction leads to compulsive urges to use drugs or alcohol.
The two forms of addiction work together, not separately, and this is what makes treating addiction so difficult.
Still, it's possible to treat even the worst effects of drug or alcohol addiction.
For more information on how to help someone with an addiction, just contact our experts at North Jersey Recovery Center today.