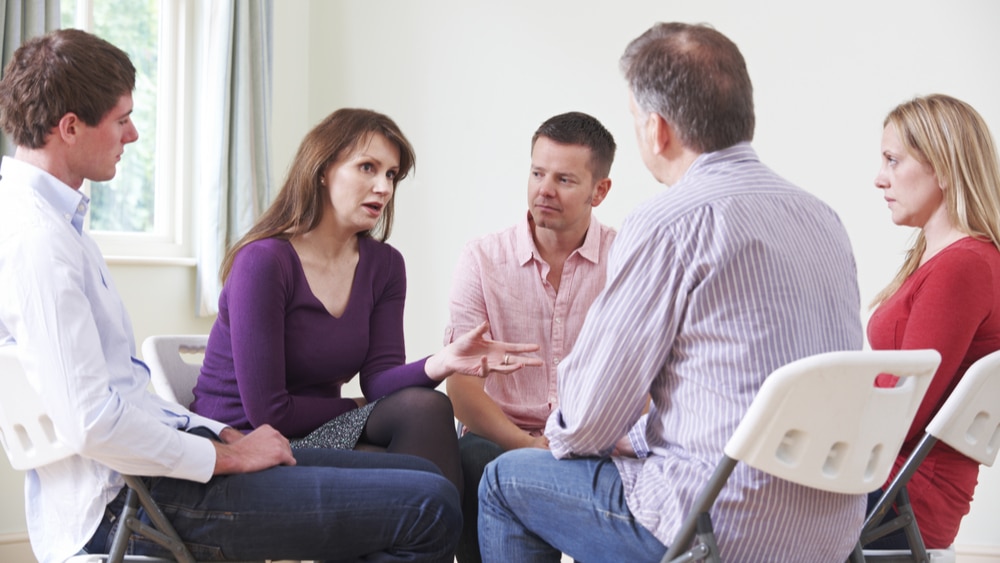 Intensive Outpatient Programs were established to help those in need of treatment for mental health issues, substance use disorders, as well as, those with dual-diagnoses which involve a mental health disorder in combination with a substance use disorder. These programs aim to provide both psychological and medication-assisted treatment options to individuals who are in need of them.
At an Intensive Outpatient Program in Northern New Jersey, individuals will receive treatment for the following disorders, eating disorders, bipolar disorder (including mania), unipolar depression, self harm or suicidal behavior, a chemical dependency that doesn't require detox, and transitional treatment for patients that were just released from psychiatric treatment. The difference between Intensive Outpatient Programs and In-Patient Treatment Programs, is that an IOP is geared more towards individuals who do not have the time, financial resources, or ability to spend 24 hours in an inpatient care facility.
In this blog post we will go over the various disorders that can be treated with an Intensive Outpatient Program, and the benefits that an individual will receive while undergoing this particular treatment option.
Benefits of an Intensive Outpatient Program for Eating Disorders
Intensive Outpatient Programs can be a great resource for those struggling with eating disorders. These intensive individualized programs generally meet 3-5 times per week and offer treatment options like cognitive problem solving, skills based therapy, evaluations and assessments with mental health and medical specialists, nutritional therapy, and assistance with activities associated with daily living.
At an Intensive Outpatient Program in Northern New Jersey, like North Jersey Recovery Center, the team will specialize in creating an individualized care plan that fits each individual's life circumstances and recovery goals. These recovery professionals understand that each person's journey is unique which is why they strive to provide the most effective intensive care possible to their patients. Intensive care programs include personalized sessions and teach people first-hand how to recognize, address, and overcome stress that leads to unhealthy patterns such as disordered eating habits. These programs are intended to help equip individuals with the tools they need for long term recovery from their eating disorder.
Benefits of an Intensive Outpatient Program for Bipolar Depression
Participating in Intensive Outpatient Programs can be a huge step for individuals struggling with bipolar depression and mania. Intensive Outpatient Programs in Northern New Jersey provide a multitude of resources, including therapy and skills coaching which focuses on improving an individual's quality of life by utilizing proactive techniques to ensure that they are equipped with the necessary resources to seamlessly transition back into the community once treatment is complete.
Through such intensive intervention, those struggling with bipolar disorder may naturally experience more positive energy, fewer depressive episodes, improved emotional regulation and have an easier time restoring balance and order to their lives. It's the intensive combination of emotional stability and structure that can lead individuals that are living with bipolar depression towards a more balanced way of living. Allowing them to manage their condition while simultaneously increasing their satisfaction in life, as well as helping them to mend the relationships of those that are closest to them.
Benefits of an Intensive Outpatient Program for Unipolar Depression
Intensive Outpatient Programs in Northern New Jersey are a powerful tool in combating the symptoms of unipolar depression. IOPs allow for intensive treatment that involves individual and group therapy over an extended timespan, such as a 3-4 week program. The intensive nature of these programs gives individuals with depression an opportunity to receive the necessary emotional and therapeutic support they need. Which in turn allows them to take time away from their regular lives to focus on their mental health and long-term healing.
At North Jersey Recovery Center in Northern New Jersey, our IOP is flexibly designed to meet the needs of each individual while also providing evidence-based strategies to address the challenges that are caused by depression. Our IOP allows individuals with unipolar depression to receive intensive care without needing to be hospitalized, which makes it easier for them to resume their everyday lives once they're done with treatment.
Benefits of an Intensive Outpatient Program for Self-Harm
Intensive Outpatient Programs are a great way to help individuals that are struggling with self-harm. Through participation in an intensive outpatient program, those affected can access crucial psychotherapy services and benefit greatly from the care that is provided. Using techniques such as group and individual therapy, IOPs aim to provide comprehensive mental health care that helps individuals reach their goals.
Intensive Outpatient Programs can be especially useful for those living in areas like Northern New Jersey who may have limited access to specialized treatment options. This type of care offers intensive treatment in a condensed amount of time that allows individuals to feel supported in their journey toward recovery.
Benefits of an Intensive Outpatient Program For Individuals With a Chemical Dependency
As an effective resource to help individuals begin their journey towards recovery, Intensive Outpatient Treatment Programs offer individuals an immense amount of benefits. Individuals with a chemical dependency that does not require intensive, medical detoxification services can benefit greatly from intensive outpatient treatment and therapy services. These programs help provide individuals with simplified curriculum paths that can stabilize and improve the overall health of an individual over time.
This type of intensive treatment is structured to address the core elements of substance abuse which includes mental health disorders, the implementation of healthy daily routines and having a main focus on strategies that can prevent an individual from relapsing. Additionally, professionals within Intensive Outpatient Programs are equipped to tackle addiction at its root level by helping their patients build strong support networks while also restoring life skills which have been affected by substance abuse. If you or someone you know is searching for Intensive Outpatient Program options due to chemical dependency issues, North Jersey Recovery Center offers multiple avenues of assistance.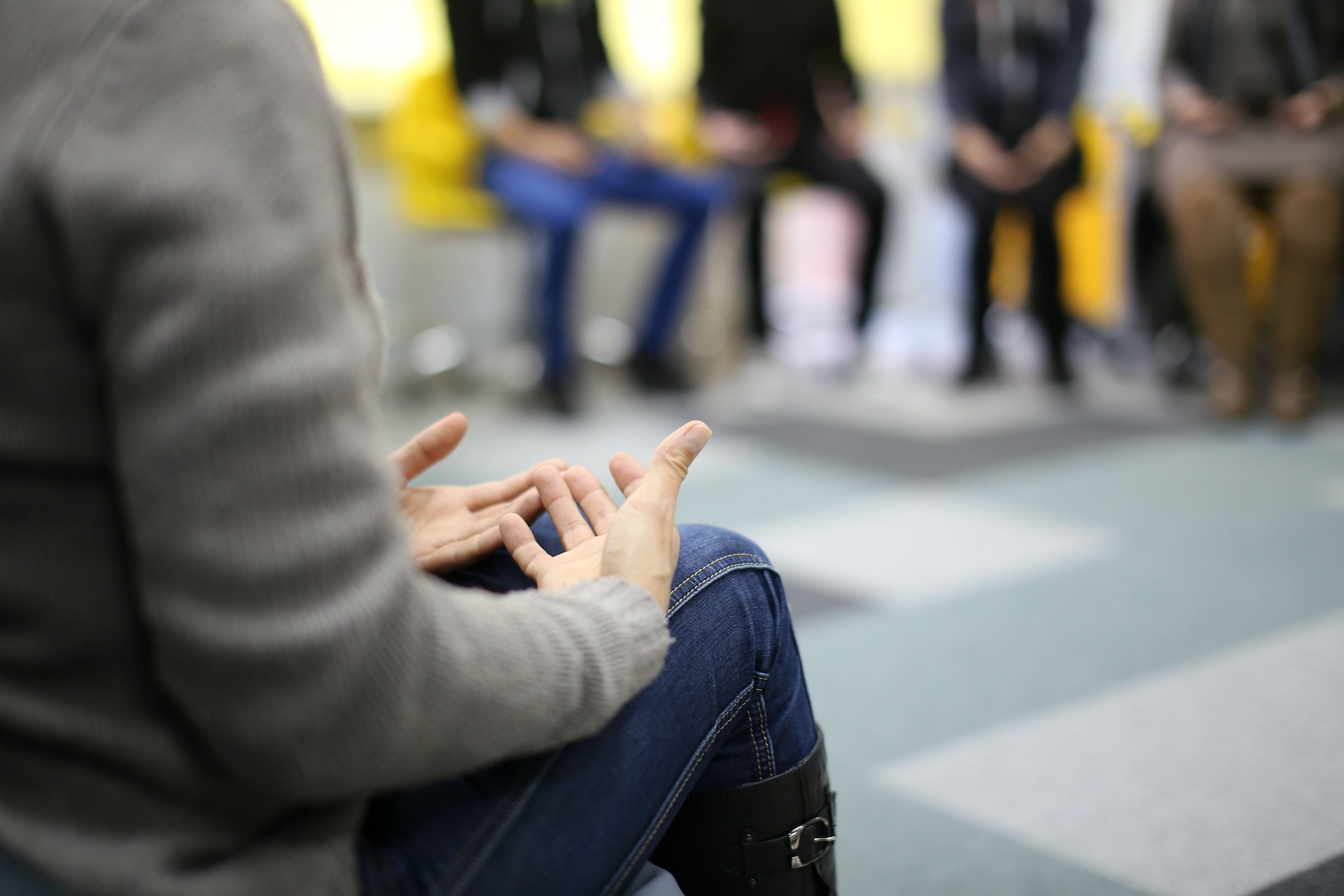 Benefits of an Intensive Outpatient Program For Individuals Recently Released From Psychiatric Treatment
Intensive Outpatient Programs (IOPs) have been shown to significantly improve the quality of life of individuals that have been recently released from psychiatric treatment. These intensive programs provide individuals with the support they need through individualized therapy services, as well as, group counseling situations. These programs are designed to meet the specific needs of the individual, offering regular assessments and a network of qualified professionals and support staff.
Individuals who participate in Intensive Outpatient Programs can benefit from creating positive relationships with peers and counselors alike which will enable them to better process their experiences, develop interpersonal skills, and address any mental health issues that they may be facing. Through an Intensive Outpatient Program, individuals can gain the confidence, self-esteem, strength, acceptance, and understanding needed for successful reintegration into society and independent living.
Experience The Luxury of North Jersey Recovery Center's Intensive Outpatient Program For Yourself
For individuals who prefer the luxury of being able to stay home while receiving treatment for a mental health or substance use disorder, the Intensive Outpatient Program at North Jersey Recovery Center is just for you. 
It combines all of the wonderful aspects of individualized counseling, with the support provided by group therapy. You will experience an environment that is tailored to your unique, specific needs, while having the luxury of being able to go home, rest and sleep in your own bed at the end of the day.
To learn more about the services offered by North Jersey Recovery Center's Intensive Outpatient Program, please contact us today. We are happy to answer any questions you may have about any of our programs and services.