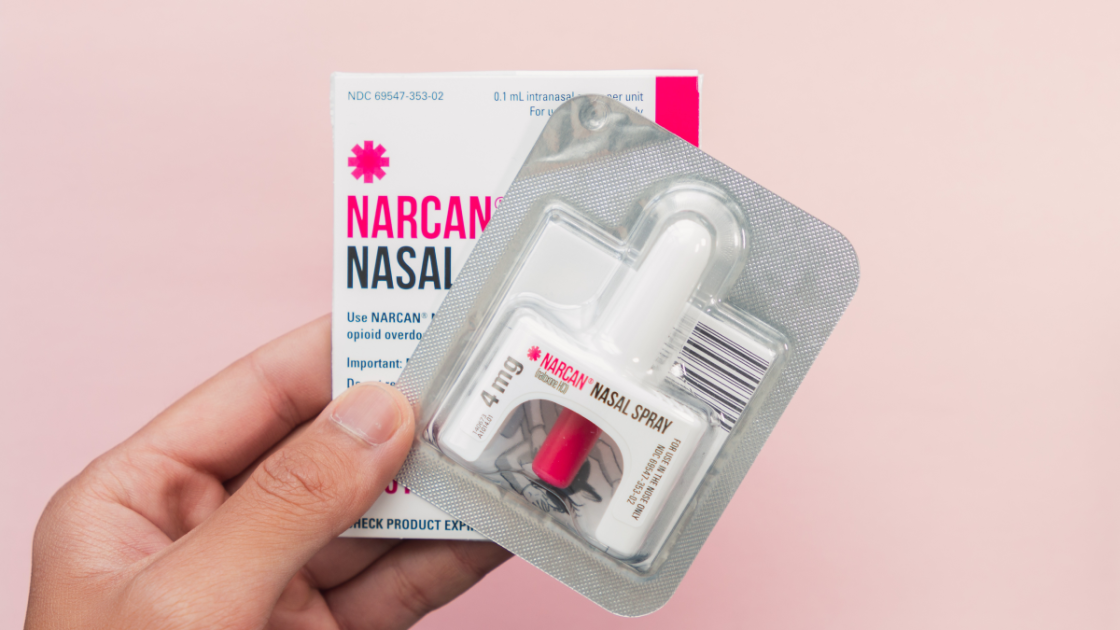 Opioid addiction has been plaguing the nation for quite a while now. Although many have tried to battle this epidemic, the results have not been favorable. However, one of the most effective ways of combating this addiction is Naloxone Nasal Sprays.
Fortunately, on March 29, 2023, the US Food and Drug Administration (FDA) approved over-the-counter Naloxone nasal sprays. This marks a big win for everybody and this approval has the potential to improve many lives.
Those who did not have access to opioid addiction medication will now have easier access. Moreover, the stigma of buying treatment for opioid addiction will be much less. All in all, this is a big win millions of people who want to get away from the grasp of their addiction.
Why the FDA's Approval of Over-the-Counter Naloxone Nasal Spray Matters?
Opioid overdoses take about 100,000 lives per year. Naloxone is one of the best-known treatments to fight overdose cases. And the brand of Naloxone, the US Food and Drug Administration (FDA), approved is one of the best forms of it – Narcan.
This will help the nation fight overdoses of opioids such as fentanyl and more. Moreover, it also allows people to buy the approved Naloxone nasal spray without any prescription. Therefore, making it much more accessible to people now.
The US has a massive opioid addiction problem. It has taken many lives and left many people incapable of leading everyday lives. While opioid is a very effective treatment for certain diseases, many patients get chronically addicted.
What You Need to Know About this Approval of OTC Naloxone Nasal Spray?
On March 29, 2023, the FDA approved a brand of Naloxone nasal spray. The over-the-counter Naloxone nasal spray that got the approval from the FDA is called Narcan. So, what is Narcan? Essentially it is a nasal spray from a Maryland-based firm named Gaithersburg.
This spray can help to fight problems of opioid addiction pretty rapidly. The FDA approved specifically 4mg sprays. These kinds of Naloxone nasal sprays are one of the primary strategies the agency plans to fight the opioid addiction issue in the US.
Narcan is the only brand of its kind of nasal spray to be approved now. However other types are might become available soon. For example, there are injectable forms of Naloxone. Different brands of nasal sprays to fight the ongoing opioid addiction in the US will help everybody.
Companies like Purdue Pharma already made applications with the US Food and Drug Administration (FDA) to be able to distribute their version of Naloxone nasal spray in the US. If this happens, consumers will have better access to this vital medication without a prescription.
Will This Make It Easier for People to Get Access?
Today's approval will allow other stores apart from pharmacies to carry Naloxone nasal sprays. For example, online stores, supermarkets and convenience stores can carry and sell Narcan Naloxone nasal spray.
More importantly, this will help people suffering from addiction who do not usually get treatment. They can simply buy treatment for their addiction from many places without needing a prescription.
Not only that, in some areas getting access to life-saving treatment for opioid addictions might be very difficult. Since today's approval will increase nationwide availability, it will help people in those areas.
The lead officer of Prevention Point Philadelphia, Jose Benitez, said that the associated stigma will be reduced by taking it off the shelves. People will not fear getting judged since now it is available over-the-counter.
However, we still need to see how this plays out. It is not clear how many stores will carry it. Moreover, pricing is uncertain as well. The US Centers for Medicaid and Medicare Services said pricing would depend on the type of insurance program.
History of Naloxone Nasal Spray and the US Food and Drug Administration (FDA)
The FDA first approved the Narcan nasal spray back in 2015. However, it was approved as a prescription drug at that time. Since then, the manufacturer has been trying to change its status.
To do this, they needed to meet eligibility to change the status of a prescription drug to a nonprescription drug. The company also provided sufficient evidence that using Narcan nasal spray does not pose any kind of significant harm to the patient.
In addition, the company showed that consumers do not need professional medical help to use the nasal spray in its intended fashion. Therefore, the application to change Narcan's status to nonprescription became a priority.
In February 2023, a committee meeting was held where the members unanimously voted on Narcan to be available over the counter.
How Using Naloxone Nasal Spray Might Affect Patients
Naloxone nasal spray is the most known way to effectively battle opioid addiction. However, it causes severe opioid withdrawal in patients. As a result, if a patient is dependent on opioids can suffer from varying symptoms.
Despite this, Naloxone nasal sprays are still critical to fighting opioid addiction plaguing the nation. Patients deciding to take the nasal spray, may see the following symptoms:
Sweating
Body aches
Nausea
Vomiting
Weakness
Goosebumps
Restlessness
Nervousness
Yawning
Sneezing
Fever
Runny nose
What Are the Concerns of OTC Naloxone Nasal Sprays?
Despite the overall positive sentiment about the approval, one concern looms over us all. And that is whether or not people will know how to use it effectively. That is why the manufacturer is expected to make clear online directional videos.
Moreover, medical professionals should also take it upon themselves to help their patients understand how to use the nasal spray properly. This will ensure people are trained and know how to use it in an emergency.
Working with a high-quality and trained recovery center can help patients as well. They can teach how to use specific medications, such as the Naloxone nasal sprays. North Jersey Recovery Center specializes in rehabilitating people addicted to substance abuse. You do not have to fight the fight alone.
In addition to this, there is another concern – profits. We live in a capitalist country. And there are concerns that if the over-the-counter form of the Naloxone nasal spray does not sell well, the manufacturer could stop making it altogether.
Should You Talk to a Doctor? When to Look into Using Naloxone Nasal Spray?
If you believe that you are dependent on opioids, or any loved ones of yours are, then it is best to talk to a doctor. If things are severe, a trained and professional recovery center for opioid addiction will help you bring your loved one's life back on track.
Doctors use multiple ways to diagnose whether someone is abusing opioids. Here are some common signs of opioids abuse:
Taking opioids in larger amounts or more frequently than prescribed
Observable changes in sleep patterns
Poor decision making, especially putting themselves and others in danger
Taking opioids when there is no need to
Failure to fulfill school or work duties
Excessively going out of one's way to obtain opioids
All signs mentioned above are clear signs of opioid dependency. If you or anyone you know shows these behaviors, you must immediately talk to a doctor and recovery center.
Wrapping Up
Opioid addiction is a scary thing. The social stigma of it is something that cannot be denied. Fortunately, thanks to the FDA approving over-the-counter Naloxone nasal sprays, it will help you fight this addiction.
And we here at North Jersey Recovery Center are here to guide you through that process in every step of the way. So, be sure to contact us to start your journey towards recovery.