Learn More About
Rehab Programs
Between January of 2017 and January 2020 in North Jersey, 24,317 females entered rehab for drug and alcohol abuse. 12,972 women began treatment for the first time, while 11,345 women returned to treatment after relapsing. The majority of women entered rehab for alcohol and or opiates.
Drug and alcohol addiction can affect people of all demographics differently. The most significant difference is between men and women. The differences in addiction's effects also point to the truth that there should be a variation in treatment and recovery approaches. Women have unique needs and gender-specific issues, so rehab programs for women are both necessary and helpful.
If you are a woman who is dealing with a substance abuse problem, it is time to seek treatment options that can help you. Drug use and alcoholism can end with the right kind of help and support.
Leading Causes of Addiction in Women
The development of substance abuse is vastly different for women than for men. Some factors that lead women to abuse drugs and alcohol can include:
Trauma
Loss/grief
Social insecurities
Low self-esteem
Poor body image
Co-occurring mental health disorder
Post-traumatic stress disorder
Impress men/break stereotypes
The stress of being a perfect woman
Mental abuse, physical abuse, or sexual abuse
Since so many women have such busy lives and many responsibilities, they tend to misuse and depend on substances, including prescription drugs. Sadly, when some women realize they have a substance use disorder, all the excuses to deny treatment arise. Women may avoid addiction treatment for fear of:
Losing custody of their children
Financially hurting their family
Neglecting their responsibilities
Disappointing their family
It is absolutely important, however, for women who are suffering from addiction to seek help despite these concerns. Addiction treatment services can help individuals to find freedom and ride above substance abuse for good. Through professional addiction treatment programs, women in New Jersey can overcome substance abuse once and for all.
Inpatient Rehab vs. Outpatient Rehab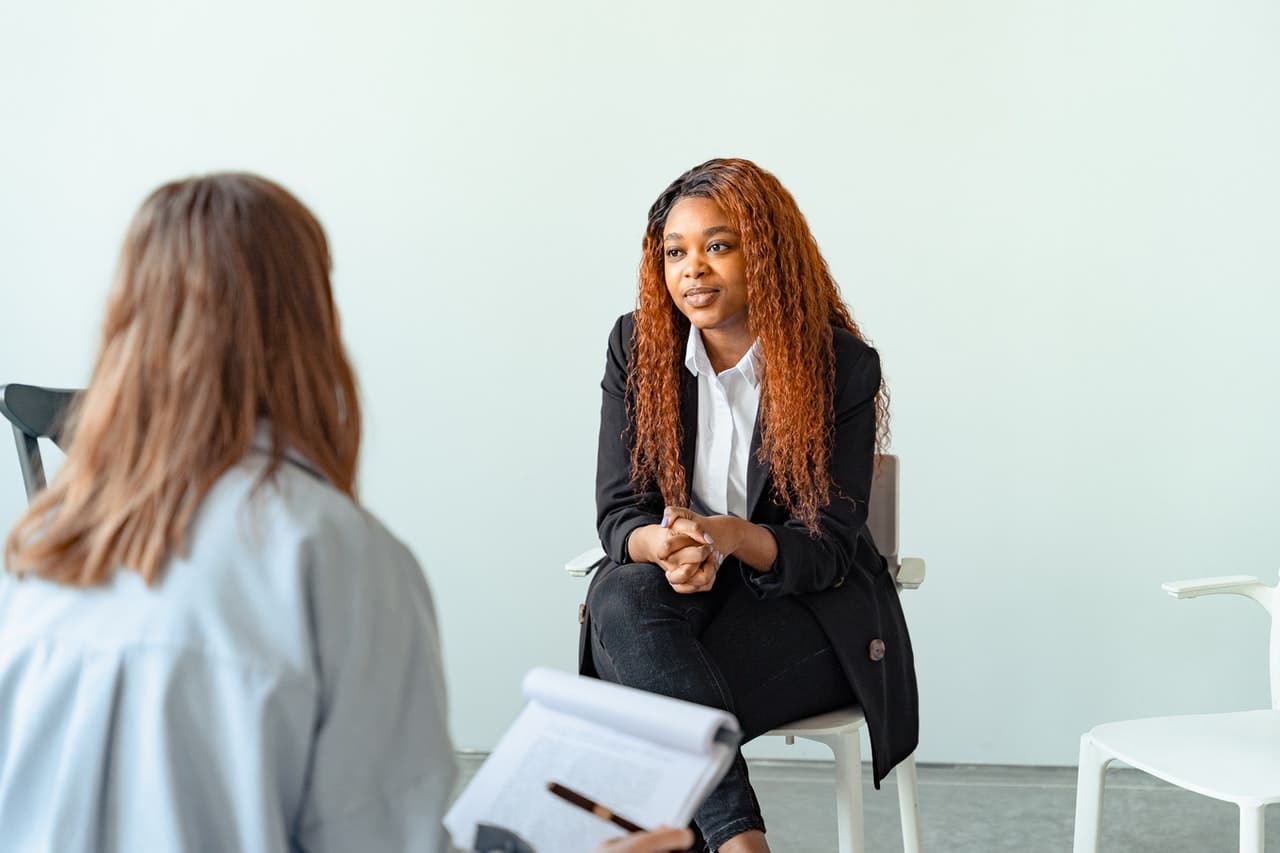 Inpatient Treatment
Inpatient rehab or residential treatment allows women to live in the treatment center. Living in the rehab center provides around-the-clock care. Women with severe addictions who choose inpatient rehab have higher sobriety success rates. Some women prefer the safety and stability of inpatient care so they can focus only on overcoming substance abuse and healing from what led them there.
Women who have a stressful home life are more apt to relapse if they do not choose inpatient addiction treatment. Residential treatment allows a woman to step away from the stresses and responsibilities and put themself first. There are many reasons a woman should choose residential treatment for their substance use disorder. These include:
Polysubstance use disorder
Co-occurring disorders
History of dangerous withdrawals
History of relapse
Lack of positive support at home
Suicidal thoughts or attempts
Outpatient Treatment
Outpatient treatment for women allows for more time at home, work, school, and caring for their families. Women who choose outpatient treatment must have a robust, healthy support system. They have to be honest with their families when they are struggling. A woman has to be very disciplined and make sobriety as much if not more important than other responsibilities. It can be easy to want to skip a meeting, but it is important not to do so.
Outpatient treatment allows a woman to participate in life's activities. But treatment will consume a big chunk of the day. Treatment is 5-7 days a week for multiple hours each day. Women will attend individual therapy and group therapy, along with other treatment programs.
Some of the reasons to choose outpatient addiction treatment include:
Affordability. The cost of outpatient treatment is more affordable than inpatient treatment. However, this should not be the main factor in making your choice. Instead, seek professional advice on the matter.
Flexibility. Outpatient treatment allows the least amount of disruption to a woman's life.
Family. Treatment only works if a woman's family is supportive and encouraging of a sober life.
Benefits of Women Only Addiction Treatment
Gender-specific treatment for women treats many different addictions and co-occurring disorders. Dual diagnosis treatment is vital as the majority of women battling addiction also suffer from a mental health disorder. Treatment programs for women offer a more comfortable setting for those who may have suffered from sexual or physical abuse at the hands of a male.
Benefits of drug rehab for women include:
Safety and security – In traditional treatment, men and women are treated together. This can prevent some women from being open and honest about their thoughts and experiences. Women who have suffered abuse and trauma at the hands of a man may even leave treatment for the fear of more harm.
Nurturing environment – Treatment centers that offer a rehab program for women give a female the ability to talk openly and receive the support only other women can provide. This builds a support system that helps all women succeed in their sobriety.
Therapy-based on the unique issues of women – Women can feel like they are abandoning their children or family members when they enter treatment. They may suffer from self-esteem issues and not feeling good enough. Women naturally put themselves on the back burner, so putting their needs first can be very difficult.
Multidisciplinary approaches – Substance use disorder treatment centers understand that therapy for women needs to cover more profound issues than traditional treatment. Rehab centers like North Jersey Recovery Center offer many therapy options such as:

Cognitive Behavioral Therapy
Contingency Management
Dialectical Behavioral Therapy
Rational Emotive Behavior Therapy
Matrix Model

Accepting environment – Women, in general, are more accepting of other people. Women are less judgmental of sexual orientation, lifestyle, and addiction struggles.
What Happens in a Women's Rehab Program?
If a woman has never been to rehab before, the unknown can be scary. Knowing what to expect when walking through the doors can help ease the nerves. Plus, it is a building full of nurturing and caring women.
The first step in addiction rehab is typically detoxification. This is a process that helps to rid the body of toxins and assists people in working through withdrawal symptoms. Medical detox is best done at a rehab center that understands the withdrawal process. Detox lasts typically 5-7 days. Once detox is complete, a treatment plan is developed to treat all aspects of addiction. Treatment plans include goals, activities, and steps needed to reach those goals.
Treatment plans can include:
Medications
Mental health therapy
Life skills training – employment, communication, stress-management, goal-setting
Participate in support groups – Alcoholics Anonymous, Narcotics Anonymous
Create a continued care plan
Each day in treatment is filled with activities and therapy sessions. Women can also have time alone to reflect on the day, journal, and unwind from the day. There is no time for boredom or doing nothing. It is essential for women to regain a sense of purpose and avoid reverting to unhealthy routines.
Treatment Options Available in a Women's Rehab Center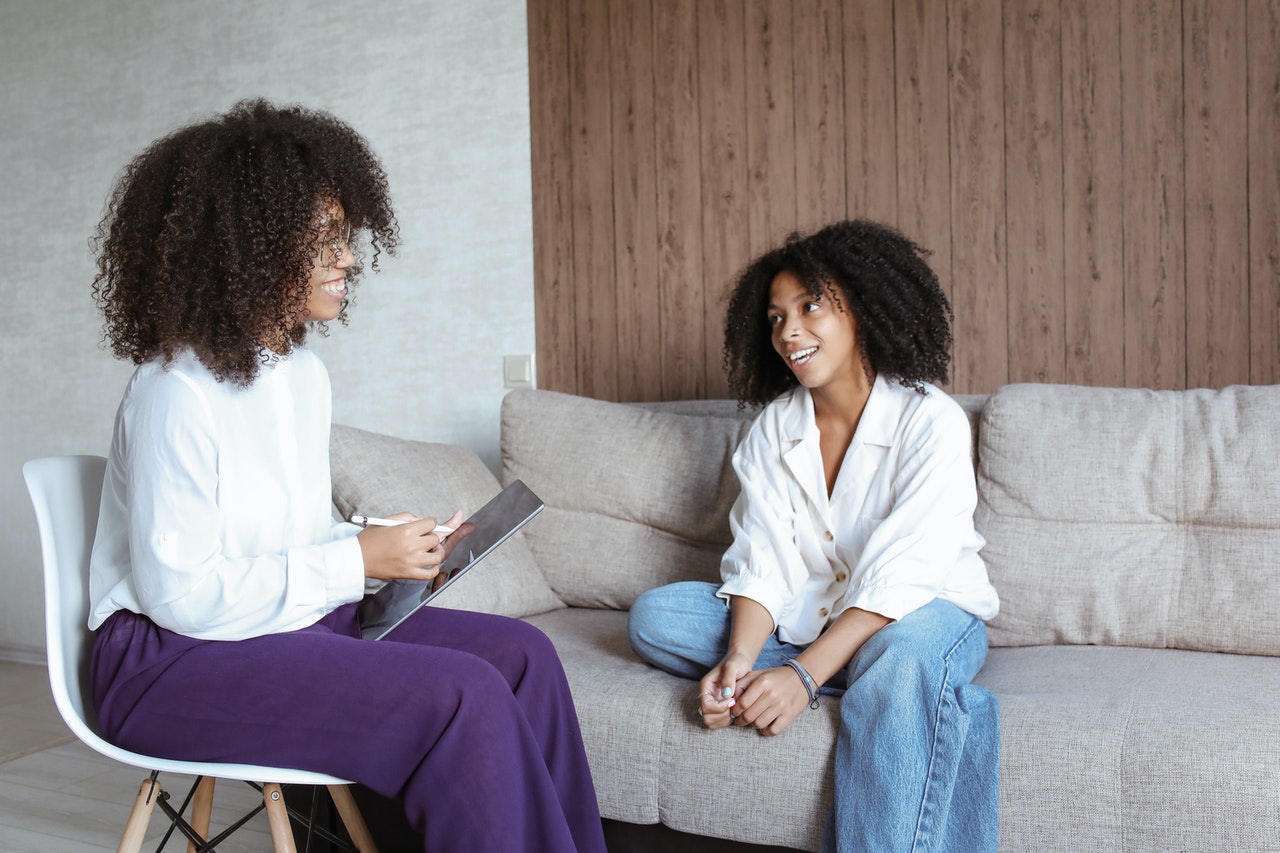 An addiction rehab center must meet the needs of each person that walks through its doors. Drug rehab for women offers several therapies and treatment types to cover all the unique needs of women in recovery. A few treatment types include:
Parenting classes. Many women who enter rehab have children. Mothers not only have to learn how to be sober but to parent sober. Having children can be challenging, so it is vital to learn healthy coping methods to prevent relapse.
Alternative therapy. Massage therapy, acupuncture, and yoga are excellent forms of relaxation therapy. Life is stressful, and battling addiction can be exhausting. Women always feel better after being pampered.
Trauma therapy. Trauma is a leading cause of addiction in women. Women need to work through the trauma and recover from it to achieve life-long sobriety.
Addiction Treatment Program for Pregnant Women
Sadly, many pregnant persons suffer from addiction. They may have experienced domestic violence, sexual assault, or other traumatic events. These challenges could have led these expectant mothers to misuse drugs or alcohol. Along with the treatment mentioned above, pregnant women with addiction issues require additional care. Effective treatment includes:
Prenatal care
Healthy nutrition plans
Future healthy living situation
Prevention of further abuse
Pregnant women may receive all-around care if they choose inpatient treatment over outpatient treatment. Substance use and withdrawal can have very serious effects on pregnant women and their unborn children. The risks of substance abuse on an unborn child include:
Stillbirth
Miscarriage
Premature birth
Physical defects
Low birth weight
Placenta abruption
Developmental defects
Postnatal withdrawals
Fetal alcohol syndrome
Therapy For Women in Substance Abuse Treatment
While in treatment for alcohol or drug use, women experience many changes. This is why a personalized treatment plan is necessary. Thankfully, addiction treatment can occur in a variety of approaches. Individuals can receive support and guidance through the following addiction rehab components:
Medical drug and alcohol detox
Prenatal care
Group therapy
Family therapy
Aftercare program
Life skills workshops
Pregnancy education and training
Dual diagnosis treatment
Many therapeutic approaches have shown to be useful in substance use disorder. Contingency management uses rewards to encourage positive choices and behaviors. Motivational interviewing helps people accept their situation and change their behaviors.
Cognitive behavioral therapy (CBT) can assist people who are going through substance abuse treatment as they work to end addiction in their lives. This therapy method helps people learn the reasons they are where they are. Individuals in therapy can learn to change their negative thinking, feelings, and behaviors and replace them with healthy ones.
Throughout the treatment process, individuals may discover more about addiction and how it developed in their lives. This can be difficult to address and process. But, with the help of addiction counselors and substance abuse professionals, women in recovery can work through the challenges of the recovery journey.
North Jersey Recovery Center Helping Women Get Sober
Here at North Jersey Recovery Center, we understand the importance of acknowledging our clients' individual needs. We are aware of the truth that men and women have different needs when it comes to alcohol and drug addiction recovery. While we do not offer a gender-specific, women's rehab program, we do strive to help the women who come to our rehab center for help.
Whether you need inpatient or outpatient rehab, or you are struggling with mental health issues and need dual diagnosis rehab, we are here for you. We will also make sure you get the aftercare support you need when the time comes. Our professional treatment center offers a safe space, a healthy environment where individuals can find hope, healing, and freedom.
Our recovery center offers a variety of services for successful addiction recovery. In addition to psychotherapy, we'll also use methods, such as:
Art therapy
Music therapy
Holistic therapies
Life skills development
At North Jersey Recovery Center, we provide many drug and alcohol treatment resources to help you with addiction recovery. Our dedicated clinical team, counselors, and psychologists are eager to help you achieve and continue a life of sobriety. Our treatment center is equipped with the tools and resources you need in order to break free from the grip of addiction.
Contact our treatment center today and let us help you create a life of sobriety. If you are looking for the right addiction treatment program for your needs, please reach out to us right away! Let us help you overcome alcohol and drug abuse. Our compassionate staff members are here to help you jumpstart your recovery.