Xanax Addiction
Xanax addiction is one substance abuse disorder that often causes a lot of confusion.
Because Xanax is prescribed so frequently, many people mistakenly believe that it cannot be harmful.
This is not true.
While Xanax may effectively treat certain mental health disorders, nonmedical use, and addiction are common outcomes.
Xanax, or Alprazolam, is one of the most common mood-altering prescriptions.
Due to its strength and addiction potential, doctors often recommend small doses and short-term use.
If you are struggling with Xanax addiction, our comprehensive and customized treatment programs can help.
What Type of Drug is Xanax?
Prescription drugs come with various complex side effects, making them difficult to classify.
"Is Xanax an opioid?" "Is Xanax a benzodiazepine?"
These are two common questions many individuals wonder about.
Some side effects associated with Xanax can mimic those in either category.
However, Xanax is not an opioid.
Xanax is a powerful and addictive benzodiazepine.
While benzodiazepines are typically administered in small doses with short-term prescriptions, it can be difficult to monitor.
Prescription drugs, like Xanax, are often sold or traded in illicit settings.
Xanax Prescriptions
This benzodiazepine is known for its ability to reduce stress and produce sedative-like effects.
These effects appeal to those who suffer from generalized anxiety disorders, panic disorders, or have difficulty coping with stress levels.
These mental health disorders are some of the most common in the United States.
In the five years, from 2009 to 2014, benzodiazepine prescriptions increased by more than 200%.
With prescriptions to Xanax and other benzodiazepines being so accessible, exhausting alternatives or discontinuing a long-term prescription often becomes an afterthought.
Xanax addiction can be hard to avoid when you feel like Xanax is the only option you have.
In addition to medication management, we help you identify triggers so that you can find alternative ways to work on them.
We help you build healthy habits, learn positive coping mechanisms, and identify long-term solutions for long-term sobriety.
We put your health and sobriety above all else.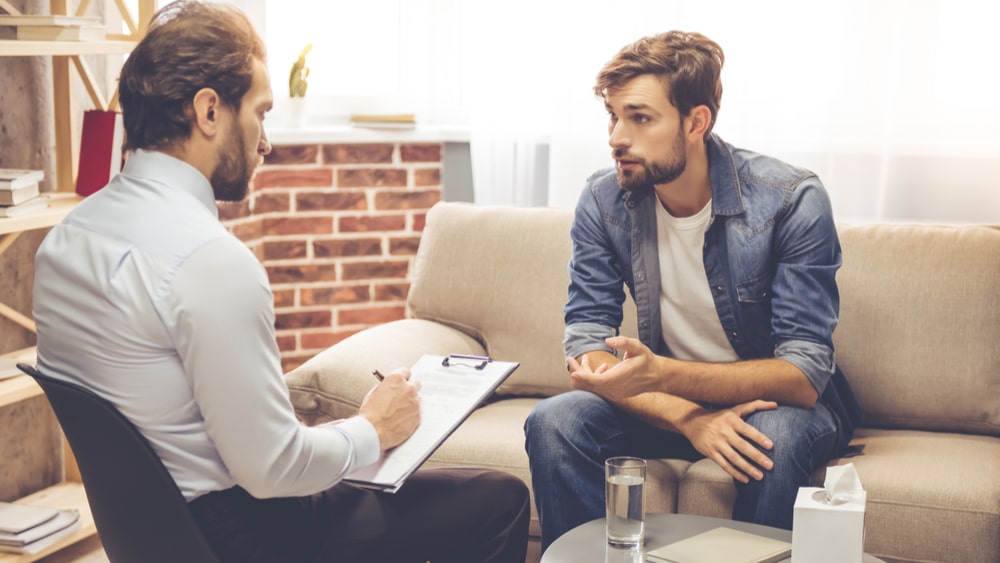 Xanax Addiction and Other Substances
In addition to promoting illegal drug-seeking behaviors, benzodiazepines are linked to other addictions.
Benzodiazepines are often combined with other substances, such as opioids and alcohol.
One common example of this is the practice of combining Xanax and heroin.
This makes Xanax addiction more likely and increases the risk of health concerns and overdoses that may have fatal consequences.
Each of these drugs depresses your central nervous system, altering important functions in your brain and body.
If you have been combining Xanax and other substances, it is time to let us help you make a change.
Over time, your addiction will become even more challenging to control.
The Dangers of Combining Substances
One of the most dangerous ways to abuse Xanax is to ingest it along with heroin.
This combination can have fatal consequences.
Users may combine the two to achieve the anxiety and stress-reducing side effects of Xanax and the pain-relieving and pleasure increasing side effects of heroin.
This combination may seem appealing for those with high-level anxiety, stress, and physical or emotional pain.
However, there are no approved medical uses for heroin.
Escalating from a prescription drug to heroin or another illicit substance can negatively impact your brain and body.
These impacts are both short- and long-term.
Overdoses, both accidental and intentional, become more likely.
Taking Xanax and heroin together alter vital bodily functions and slow your breathing down to dangerous rates.
This makes it harder to breathe, leading to irregular heartbeats, confusion, and nausea.
These impairments to your cardiac system raise your risk of overdose to concerningly high levels.
Combining substances is a dangerous practice.
If you are struggling with Xanax addiction in conjunction with other substances, we can help.
Mental Health and Xanax Addiction
Xanax is prescribed to aid several common mental health disorders.
However, it can also worsen these types of symptoms.
Taking it as prescribed can help mitigate the risk of developing a Xanax addiction, but it does not eliminate it.
Other factors should also be considered, including your overall mental health and frequency of use.
When you abuse Xanax, your risk of developing or worsening mental health disorders increases.
It comes as no surprise that about half of all individuals who have a mental illness will also experience a substance use disorder.
These two concerns are linked and often go hand-in-hand.
This is a particularly troubling connection to benzodiazepines since they often lead to depressive episodes and other concerning mood changes.
Almost one-third of all voluntary overdoses or suicide attempts involve benzodiazepines.
Abusing prescription drugs can be a gamble with your mental health, changing your thoughts and behaviors over time, and worsening the original condition you were attempting to treat.
At North Jersey Recovery Center, we help you address both your addiction and mental health disorder(s).
This is the best way to achieve a full and lasting recovery.
Dual Diagnosis Care
Dual diagnosis is the term for co-existing addiction and mental health disorders.
For example, Xanax and depression combined would be considered a dual diagnosis.
This type of condition requires highly specialized and customized care.
Our dual diagnosis program can help with addiction and depression, anxiety, bipolar disorder, obsessive-compulsive disorder, or post-traumatic stress disorder.
These are some of the most common dual diagnosis combinations.
By addressing your addiction and your mental health, we help you achieve a well-rounded and lasting recovery.
We help you practice relapse prevention techniques, build healthy habits, positive coping mechanisms, sober support groups, and motivating social networks.
We provide the tools and knowledge you need to leave your Xanax addiction in the past.
Rehab for Xanax Addiction
Xanax addiction can be treated in several different rehab settings.
One of the most common is an inpatient program.
With 24-hour access to our team in our safe and comfortable facility, this type of program offers the highest levels of care, support, and guidance.
You will benefit from various proven therapeutic techniques, therapy sessions, support groups, and more from morning to night.
You will find peace in the recovery process when you are away from distractions and temptations.
This type of treatment program generally starts with supervised medical detox.
Through this type of detox, we ease your withdrawal symptoms and drug cravings and monitor your progress.
This makes it significantly easier to find the strength and confidence you need to move forward through the next steps in your recovery journey.
However, we recognize that a full-time program is not the right fit or a feasible possibility for everyone.
This is why we provide supplemental programs to cover all the bases, balancing effective care and flexibility with different time requirements.
We work with you to build a customized treatment program that fits your unique addiction, needs, circumstances, and schedule.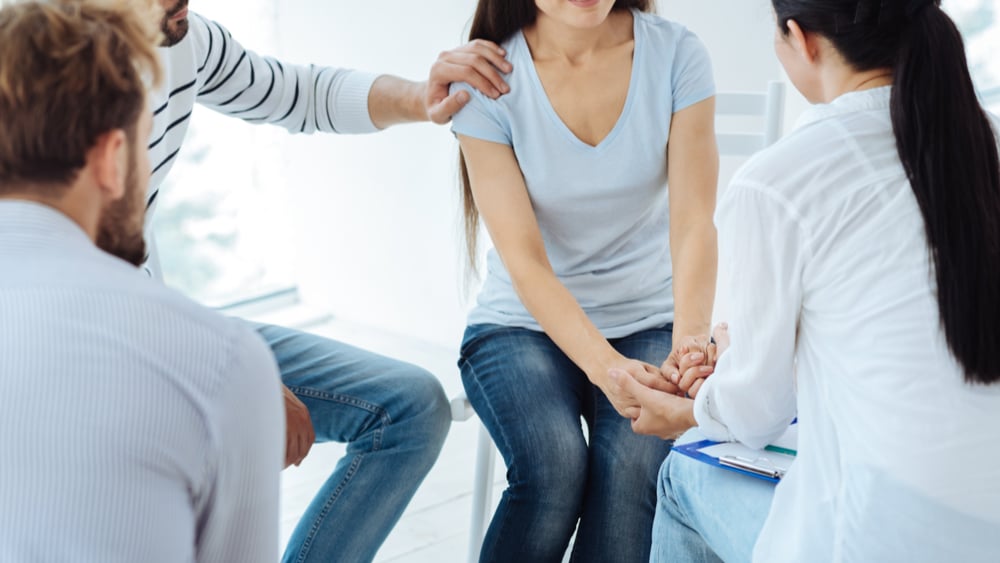 Paying for Treatment for Xanax Addiction
Most major health insurance providers offer coverage for addiction treatments.
If you have insurance but are unsure of what is covered, please call our admissions department.
They will review and verify your insurance for you.
If you do not have insurance, they can also outline alternative payment options for you.
Why Should You Choose North Jersey Recovery Center?
If you have tried to end your Xanax addiction in the past, but withdrawal symptoms or drug cravings led you to relapse, it is time to try another way.
Changing your approach can change your whole life.
You do not have to face this alone.
We are here to help.
We will walk the path beside you from our first phone call through your aftercare planning and services.
Call us today for more information.