Is Snorting Xanax Dangerous?
Although it may appear safe because it is a brand-name prescription drug, snorting Xanax is incredibly dangerous.
It can be dangerous to use Xanax recreationally at all.
When someone snorts Xanax, it leads to a faster high but also results in more pronounced symptoms.
Snorting benzos, like Xanax, can also increase the likelihood of becoming addicted.
What is Xanax?
The generic name is alprazolam.
As a benzodiazepine, Xanax can help treat panic disorders and anxiety.
At times, it can be used for the treatment of insomnia and seizures.
Xanax is meant for short-term treatment, not a long-term medication for anxiety and other disorders.
If taken as instructed and only by prescription, Xanax is considered safe. However, someone who is snorting crushed Xanax is at risk for serious health effects. When someone takes Xanax, it calms abnormal excitatory behavior in the brain.
The drug has a calming effect on the brain and the entire central nervous system overall. It works by increasing the effects of an inhibitory brain chemical called GABA.
Xanax should not be mixed with other substances, especially with alcohol or opioids.
Alcohol and Xanax
Alcohol and Xanax slow down the central nervous system.
When combined with Xanax, it can lead to severe impairment or overdose. While it is a prescription drug, many people show signs of Xanax abuse.
Xanax can create a relaxing high when used alone. The effects can be amplified when it's combined with other substances.
Common side effects of Xanax include:
Low energy
Depression
Headache
Confusion
Feeling lightheaded
Fainting
Dizziness
Impaired coordination
Memory impairment
Decreased libido
Confusion
Dry mouth
How Do You Take Xanax?
Typically, when you take Xanax, you do so orally.
You may be prescribed Xanax as a tablet or an extended-release tablet. There are also liquid oral solutions.
Your doctor should prescribe a dosage based on why you're taking it, how you respond to treatment, and your weight — among other factors.
If you have a prescription, you must never take Xanax outside of how it's prescribed. Taking Xanax in any way other than how it's prescribed may be characterized as misuse and can be dangerous.
For example, chewing or breaking the tablets, particularly if it's a time-release version, would mean all of the drug was released at one time.
Can You Snort Xanax?
Unfortunately, one of the most common ways to abuse Xanax is by snorting it.
When someone is snorting Xanax, they may feel the effects faster, which is one reason for doing it. Some people feel that they get more of a "high" by snorting Xanax as well.
If someone is snorting Xanax, they may be more likely to experience side effects, such as aggression, depression, or psychosis. You may also develop tolerance faster when you misuse Xanax in this way.
A tolerance occurs when your body becomes used to the effects of a drug. You then have to take larger doses to get the same effects and compensate for the shifts in your body and brain resulting from your tolerance.
If you develop a tolerance to Xanax, you may be physically dependent. When you're physically dependent, you will likely go through withdrawal if you stop using Xanax abruptly.
Xanax withdrawal can be extremely severe and even life-threatening. Some possible withdrawal symptoms can include:
Flu-like symptoms
Insomnia
Severe anxiety
Seizures
Increased anxiety
Worsening depression
Panic attacks
Restlessness
Suicidal thoughts
Seizures or tremors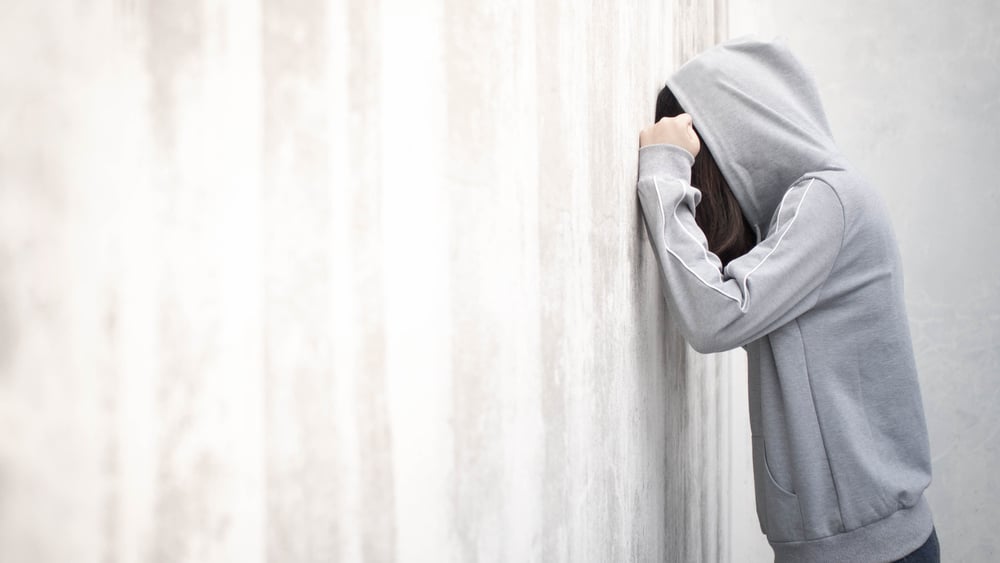 Does Addiction Risk Increase When Snorting Xanax?
Xanax is a potentially addictive substance.
With Xanax addiction, your use of the substance becomes out of your control. Addiction is a chronic, relapsing disorder, but it is treatable.
When you misuse Xanax, as would be the case if you were snorting it, it increases the likelihood of an addiction-forming.
Common signs someone is abusing or addicted to Xanax may include:
Chronic drowsiness
Slurred speech
Coordination problems
Withdrawing from friends or family
Manic moods
Memory problems
Lack of motivation
Unsuccessful attempts to cut back or stop using the drug
Strong cravings
Focusing almost entirely on obtaining more or using Xanax
Financial or legal problems
What Should You Do if Someone is Snorting Xanax?
Whether you might have a problem with Xanax personally or know someone who does, it's essential to take action.
An addiction treatment program is likely the best option. Again, addiction is treatable.
However, as with any chronic disease, the longer it goes untreated, the worse it gets.
Detox from Xanax
Due to Xanax's withdrawal's potentially severe symptoms, it's advisable to do a medical detox before starting treatment.
Medical detox provides patients with a safe and clinical environment as they go through difficult withdrawal symptoms.
Patients can be monitored and care for during this time so that they are as comfortable as possible. Detox is not an addiction treatment program on its own.
It's just a way to deal with physical symptoms of withdrawal and drug dependence, but it is a necessary first step.
Types of Xanax Treatment Programs
Once someone has fully detoxed, they can begin treatment. There are different types of benzodiazepine treatment programs.
One unique option is the Partial-Care Program that North Jersey Recovery Center offers. The Partial-Care Program integrates elements of both inpatient and outpatient treatment.
Partial-Care is similar to residential treatment in that you participate in therapy most of the day throughout the week. The big difference is you can return home at night.
Inpatient treatment requires you to live onsite for a period of time. There are benefits to this, such as the fact that it can take you away from a potentially negative or triggering environment.
There's also outpatient rehab for benzodiazepine addiction.
It may also be something you do following Partial-Care or intensive outpatient care. A critical part of your treatment plan should always include a relapse prevention strategy.
Recovery is something you work on throughout your life.
A relapse prevention strategy can include ongoing therapy, medication management, and participation in weekly 12-step meetings.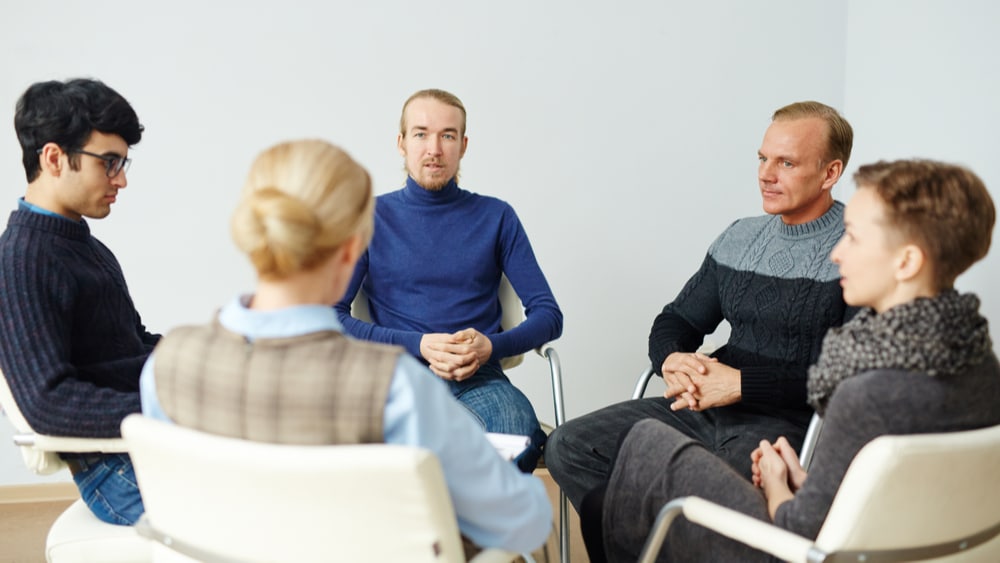 Paying for Xanax Addiction Treatment
If you or your loved one needs addiction treatment, it can save your life to take the first step and contact North Jersey Recovery Center.
Our compassionate, expert providers can verify your insurance coverage and answer any questions you may have. We help you learn more about treatment for Xanax and other substances so that you know what to expect.
Understanding the Risks of Snorting Xanax
Anytime you abuse a substance like Xanax, there are risks. These risks can include mental and physical health complications.
Abusing substances can also lead to dependence and addiction. If you are snorting Xanax, you are using it outside of how it's meant to be used.
That means that you can benefit from professional addiction treatment.
Learn more about overcoming a habit of snorting Xanax by reaching out to North Jersey Recovery Center today.