Deciding to enter rehab is the first and best step those with an alcohol or substance use disorder can make. Yet, they may have held off on going to rehab because of uncertainty. Trying something new is daunting, especially when it's life-changing. Knowing what to bring to rehab can relieve some of the uncertainty. 
Of course, every facility has different inpatient drug rehab rules. So it's always best to check with the facility itself to see what to bring and not to bring. However, there are items that most inpatient drug rehabs in New Jersey let residents bring along. 
Another tip is to prepare ahead. Check off items along the way and always bring more necessities just in case. Figuring out what to bring can be overwhelming. Preparing a little at a time can help avoid any additional stress in the process. North Jersey Recovery Center is always happy to help patients with what to bring to rehab and how to get ready for it. 
What To Bring To Rehab In Terms of Essentials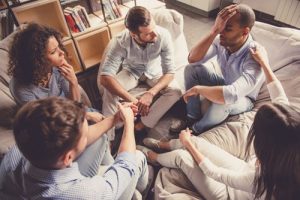 Again, each facility has a different set of inpatient drug rehab rules although, most of them allow for certain essentials. Those entering rehab should check before but also keep in mind that the items below will most likely be important to bring, hence allowed. 
Forms of Identification
IDs include passports, state IDs, licenses, social security cards, and birth certificates. Most states provide residents with a free ID in many cases if they are homeless. It may not be a passport or a license, but it's an ID that staff at addiction treatment centers can use to confirm a person's identity.
A List of Support Network's Contact Information 
A support network is crucial to success. Rehab patients should write out a physical list of everyone in their support network including friends, family members, and sponsors. It's good for patients to have, but also for addiction treatment staff in the case of an emergency. 
Sealed and Approved Medication 
Co-occurring disorders are common when a person suffers from an alcohol or drug addiction. A co-occurring disorder, comorbidity, or dual diagnosis, is when a person has two health conditions at the same time. This includes an alcohol or substance use disorder in combination with another health disorder. 
Addiction treatment centers usually allow patients to bring sealed and medically-approved medications. Make sure the medication clearly has patient information and the correct dosage. At times, over-the-counter (OTC) medications are allowed as well. It must be sealed and disclosed to bring it and not all OTC medications are allowed. 
Sentimental/Comfort Items 
Staying positive during recovery is a difficult task. Bringing items that can help patients stay positive at rehab is essential. This could be jewelry (like a wedding ring), photos, or letters. While essential sentimental items vary from person to person, an addiction treatment facility may not allow certain items. Check before to avoid unpleasant surprises. 
Rehabs are happy to help patients or potential ones verify their insurance and figure out what their policy covers. But facilities can't do that without insurance information. Rehab patients must remember to bring all insurance cards (health, dental, and vision) to avoid any financial troubles upon arriving. It helps to bring copies just in case. 
Payment Methods 
Patients should plan on bringing a small amount of cash on top of other forms of payment. It's possible a treatment center might need it to pay for prescription medication. Aside from cash, patients might want to consider bringing a debit or credit card along with a checkbook.

Additional Items To Bring 
Clothing 

Calling cards

A journal or diary 

An alarm without a radio 

Self-help reading material 

Approved hobby materials 

Personal hygiene and beauty products

Materials to mail letters (like stamps and stationery paper) 
Clothing To Bring To Rehab 
Self-expression is important. However, patients should not bring clothing to make a statement. Instead, they should do it with the idea of comfort in mind. Inpatient drug rehab rules dictate what the dress code looks like. This may mean that a comfy spaghetti strap top isn't allowed.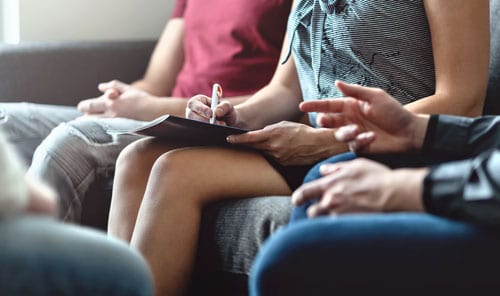 Like all other items that aren't straight-forward, check with our facility to find out which clothing items are not permitted (if any). Additionally, it's a good idea to bring clothing that makes an individual look and feel good. So, bring clothing that can be easily paired with other clothes and doesn't need dry-cleaning. 
Patients should plan to bring seven days worth of clothes in total. It's best to avoid bringing too much clothing as many spaces are smaller than at home and might be shared.
What Clothes To Bring To Rehab

Undergarments

– Underwear (Make sure to bring more than seven days' worth since it's not so bad to wear a shirt twice but not underwear.) 

Shoes

– Don't bring too many pairs of shoes but consider bringing casual ones, shoes for physical activity, rain boots, slippers, and shower shoes (flip flops) 

Shirts

– Bring both long-sleeve and short-sleeve shirts (Many rehabs won't allow crop tops or spaghetti straps so check with our team beforehand!) 

Pants

– If it's cold, a patient might want to bring more than one who is attending rehab with sunny weather.

Shorts

– Just like shirts, some shorts are too revealing and may not be allowed.

PJs

– Revealing clothing isn't typically allowed, which includes PJs 

Socks

– This is another item to bring more than less of since it's easy to lose a sock 

A hat

– Holistic therapy often includes time spent outside, so patients should bring a hat that will protect them from the sun 

Clothes for activities

– For some rehab centers, this might include attire for swimming, hiking, and other outdoor activities.

A belt

– Some rehabs don't allow belts but some do. Contact us to learn more!

A jacket or sweater

– Even if it's not cold outside, it's always a good idea to bring a jacket or two along.
What To Bring To Rehab: Personal Hygiene and Beauty Products 
As a rule of thumb, most rehabs won't allow patients to bring items with alcohol. Sometimes an alcohol addiction can be so intense that individuals will attempt to drink anything with alcohol in it. Certain rehabs may allow items with alcohol in them as long as it's a low amount. Additionally, aerosol products (like hair spray) are usually prohibited. Most rehabs recommend bring a month worth of the following products:
Soap 

Lotion 

Toothbrush 

Toothpaste 

Shampoo 

Conditioner 

Sunscreen 

Stick or gel deodorant

Hair removal products 

Feminine hygiene products 

Hairstyling tools – A brush, plastic pick, or comb 

A small amount of makeup – Bring makeup remover if so 

Hairstyling products – Keep in mind that aerosols are typically prohibited 
What To Leave At Home 
There is a reason why some rehabs don't allow certain items at a facility. One reason is that it contains ingredients that could hurt the recovery process, such as alcohol. Also, this extends to junk food and sugary drinks that can make it tougher for the body and brain to recover as well as making it harder for patients to get into the routine of healthy living. 
Some items are better left at home if they will distract patients from recovery in general. That said, each facility is different and may allow the items below. The only way to know is to ask. But it may be a good idea to not bring these items even if they are allowed. 
What Not To Bring To Rehab 
Cigarettes

– Many facilities allow tobacco products, but some don't. It might be better to not bring them to avoid trading one addiction for another. 

Electronic devices

– Gaming consoles, cellphone, mp3 players, computers, digital cameras, and CD players are items that some addiction treatment facilities may not allow. If a rehab center does allow them, there are probably allotted times to use them. 

Items glorifying sex, drugs, or violence

– A graphic shirt may not seem like it could do much harm, but it could distract patients away or

trigger

traumatic memories in some individuals. 

Weapons or sharp objects

– Withdrawal symptoms may trigger suicidal or homicidal tendencies. On top of that,

mental health disorders

commonly co-occur with alcohol and substance use disorders. Weapons and items that could be used as weapons are dangerous to bring. Some addiction treatment facilities prohibit shaving razors and nail clippers for this reason. 

Outside food and drinks

– Inpatient rehabs provide all meals and snacks for residents more often than not. Good nutrition can help heal the body and mind, while unhealthy food can hurt it. Also, recovery individuals sometimes substitute an addiction with other unhealthy habits, like eating junk food. 
We Can Help You Figure Out What To Bring To Rehab 
The best way to find out what to bring to rehab and inpatient drug rehab rules, in general, is by reaching out to an admissions counselor. As said before, each addiction treatment facility and detox center has its own set of rules that it goes by. For instance, one may allow cigarettes and junk food while another will not. Also, policies can change so it doesn't hurt to check. To find out more about frequently asked questions about rehab and how addiction treatment can help you or a loved one, contact us now.