Drug addiction is a situation that can not only affect the user but everyone around them as well. Close family members can be directly influenced and affected by a loved one's drug use. This holds especially true when talking about children of addicts. 
Substance abuse is not an easy subject matter. There are a lot of different factors that go into why a person begins to abuse drugs and their mental processes at the time. As a child of an addict, there are things you can do to understand and help a loved one in need. Being supportive and informed can do a great deal to help your parent or guardian. 
Learning to take care of new responsibilities and your own health can be a tall task as well. However, you don't have to go through it alone though. North Jersey Recovery Center is here for you and your parent(s). With comfortable and reliable treatment and helpful resources, we are by your side every step of the way. 
A Closer Look at Addiction
When it comes to drug addiction, it's important to note that it isn't always a clear matter of choice. Drug addiction, which is also referred to as substance use disorder, is widely regarded as a real brain disease. It has been shown that addiction can change how a person's brain functions. 
Constant and frequent use of drugs can actually 'rewire' the brain. This rewiring can pose its share of obstacles when a person decides to end their addiction. Cutting off drugs can cause a number of effects on the brain and body. This process can take some time to overcome. 
The reason why someone begins to abuse drugs differs from person to person. There are a number of external factors that can push someone towards substances. Some of life's tough experiences can be too much for someone to handle thus they turn to drugs. Divorce, unemployment, and death in the family are all common reasons for substance abuse. 
How Addiction Affects Family Members
Addiction has the potential to change and shape close family members, especially children. As they grow older, children might see how different their childhood was (relative to others). There may be different factors that contribute to this (whether they lived with a single parent, siblings, etc.).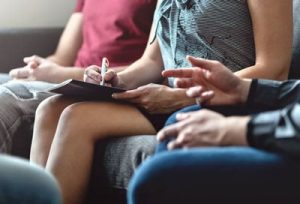 When a parent or guardian is struggling with addiction, the child may have to take up other responsibilities. Some adult tasks and responsibilities may be passed down to them inevitably. Children of addicts can take on many more tasks than a child should because of their parent's addiction. 
What might begin as a few tasks like cleaning up after their father or mother, might evolve to other things. This load of work may begin to take its toll on a child and their siblings. Having to take up these responsibilities is considered a role reversal where children of addicts become 'child-parents'. 
The Effects of Role Reversal 
This sudden surge of responsibilities and lack of experience can begin to cause physical problems to a child. They may make mistakes and it can eventually affect other aspects of their life as well. Other obstacles that children of addicts may experience include the following:
Behavioral and emotional issues

Poor development of social skills

Worsened self-esteem and motivation

Higher risk of physical, verbal, and sexual abuse

Anger after building up frustration and trauma

Potentially mirroring guardian, experimenting with drugs

Worsened performance in school (grades and overall behavior)

Potential to engage in criminal activity because of decreased options or toxic relationships
Talking to a Parent About Their Addiction
Depending on your current age, it can be tough or scary to talk to a parent about their addiction. What many parents may not know is how much their addiction can affect those around them. Due to this blind spot, it can be tough to express the truth. While it may be tough, sometimes talking with them about their addiction is the only way to progress forwards. 
Before approaching them, you should have a clear idea of what you want to say. It is best to write down your thoughts and what you would like to say to your parent(s). This also helps you organize your thoughts and make sure you don't miss any important points. 
If you are uncomfortable or feel you don't know how to approach the situation, you can always talk to close family or relatives. Asking for input and figuring out how addiction affects them can be a good place to start. If you have siblings, they can help you formulate your thoughts and help you talk to them, as they are also children of addicts. 
Children of addicts might feel more comfortable talking to their parents in an intervention setting. An intervention is an event where close family members and friends gather to confront a person's addiction. By taking turns discussing how their addiction has impacted them (in a non-confrontational manner), the person may see the error of their ways. 
There are certain things you will want to do to make sure the intervention goes smoothly. The best option might be to talk to a professional interventionist, counselor, or therapist that may be able to help set it up. When planning the intervention, it's best to limit the number of people present as you don't want to overwhelm the person.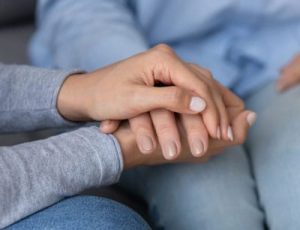 Firstly, you'll want to set up a convenient time for your parent and your guests. After, think about what you are going to say and how you'll convey your feelings. During the intervention make sure to define the outcomes you expect, such as rehab, support groups, AA meetings, and whatever else is needed. Successful or not, it's important to follow through and ask relatives to help with the process. 
Handling Your Life as the Child of an Addict
Children of addicts can be put in a compromising position at times but sometimes they have to focus on themselves. There are certain things you can do as a child of an addict to ease the burden and stay mentally and physically healthy. Some traits that might arise from living with an addict include:
Using manipulative behavior

Lack of security or stability due to unhealthy household

Repressed emotions (attempting not to add any more to the situation)

Increased dependencies because of lack of control or unprocessed feelings

The feeling of guilt, purposelessness, worthlessness, and low self-esteem
These feelings can begin to manifest inside of you if they are not addressed. In some situations, a child of an addict can end up going down the same path as their parent. Speaking with a trusted psychiatrist can help the person cope with the situation. 
Children of addicts also need to understand that they don't have to go through this alone. Using the help of other people, family members or relatives is a necessity and can ease the burden. Continuing to live in a role-reversal house-hold can begin to be more harmful than helpful in the long run. 
Life After Treatment
After the first step of recovery has been taken, there are a couple of things to keep in mind. Many recovering addicts will end up suffering from a relapse. These odds can be disheartening, but as a child of an addict, it's important to not take the blame for a relapse. Children of addicts can only do so much for the parent and they cannot control the triggers and cravings outside of the house.
Relapsing isn't the end of the world, it just means that the person may need a little more help. Another downfall that may occur after treatment is replacing one addiction with another addiction. Addictive habits like gambling or smoking can arise after treatment. In some cases, these are just transitional habits but if they persist, it may be time to quit or get help. 
The emotional tolls of recovery can be painful and extreme at times. Recovering addicts might feel a surge of mood swings and strong emotions including:
Stress

Guilt 

Fear

Anxiety

Mood swings
These could all be associated with withdrawal symptoms, which can impact behavior and mood. Therapy is a great way to actually handle these swings and deal with the situation. However, if these feelings persist for a long period of time, it might be a sign of an undiagnosed mental disorder. 
There are great options for family therapy and counseling as well. Since addiction can affect both sides of the equation, therapy can be a great way to mend wounds and help improve your mental state. You don't have to go through this transition alone, North Jersey Recovery Center is here to help. 
Find the Help You Need at North Jersey Recovery Center
If your parent or someone you know is struggling with drug addiction, North Jersey Recovery Center may be able to help. Our passionate and experienced staff will be by your side every step of the way. Children of addicts and parents are welcome to all our addiction resources and beyond. Contact us today to learn more about treatment options and how we can help you.