There are many ways that reducing or quitting drugs and alcohol can improve your well-being. Some of the benefits of quitting for 30 days include:
Better mood

Better sleep

Increased energy

Improved personal relationships

Improved physical and mental performance

Lower risk of long-term health problems like cancer and heart disease

Saving money
Anyone can get the benefits of an alcohol-free month. In fact, there are no negatives to it except for making adjustments to your social calendar and drinking water or soft drinks at happy hours.
But, for people with alcohol addiction, suddenly quitting is not a good choice. Someone with an alcohol addiction will need professional detox to help them through withdrawal or face the consequences of serious withdrawal symptoms.
So, if you are thinking that maybe your drinking is a problem and maybe you should quit drinking, you aren't alone. It is estimated that 208 million people are suffering from alcoholism worldwide. 
So how do you make the most of your first 30 days of sobriety? Here are some suggestions that you might consider a survival guide for your first month. 
Have Good Food and Alternative Beverages Handy. 
Have special treats ready for the evening hours when your brain craves alcohol. The first days and weeks will be easier if you eat foods that are liver detoxifying. These include:
Avocados

Tomatoes

Spinach

Apples

Green leafy vegetables

Citrus fruits
Make a Sobriety Plan.
Have books, podcasts, and videos that support your intention to stay sober also ready for the evenings. There are free resources on the internet. List your triggers and how bad drinking is for you:
As a parent

In relationships

Financially

Living a full life, etc.
Focus on What You Want.
Write down what you want and use it as a reminder whenever you feel like giving up. Do you want to mend personal relationships? Are you focused on improving your health? How do you want to live? Then focus on getting through each minute, each hour, and each day sober.
Listen to Music.
Anxiety is common in the first and second weeks. You might feel tense and restless and uncomfortable in early recovery, so listening to music can help you process your emotions and relax. Getting a good night's sleep and waking up fresh without guilt or fear will help you prioritize those first sober evenings.
Be Prepared to Feel Better.
You will begin to "feel better," whatever that means to you personally. It could be the lack of hangovers, more money in your pocket, not worrying about what you did in that blackout. Maybe it's the weight loss and just generally feeling healthier. 
However, feeling better does NOT mean: 
Your body can handle alcohol again

That your drinking pattern has changed

Alcohol is OK to consume
What Is Normal?
Now that you have a plan, let's discuss what that first month will be like. If you are a person who usually experiences withdrawal symptoms when you stop drinking or cut back on it, you are probably wondering: 
How long will it last? and

Is it normal?
One problem is that there really is no "normal" when it comes to alcohol withdrawal. People go through a wide variety of symptoms, from mild to severe, and they can start and stop at different times for different people. 
A survey of 8,000 people was done and their experiences were recorded from day one to day 30 and beyond. There is no single experience that applies to everyone when it comes to sobriety. But there are things you are likely to experience during your first 30 days of sobriety. 
There is no single experience that applies to everyone when it comes to sobriety, but there are things you are likely to experience during your first 30 days of sobriety. You'll see that there is no one "normal" symptom. 
Day One
For a lot of people, the first day of abstinence follows a day of very heavy drinking. It is either a binge or a multi-day drinking spree. Consequently, the first symptoms are hangover symptoms.
As the day goes on and the hangover subsides, they then go on to feel the first symptoms of alcohol withdrawal, especially if they were daily drinkers.
Mild Symptoms
Forgetfulness, hard time concentrating

Anxious 

Shaky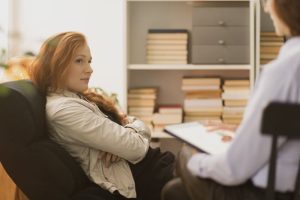 Moderate Symptoms
Shaking and tremors

Itching

Heavy sweating

Anxiety
Severe Symptoms
Stomach pain

High anxiety

Severe shaking

Vomiting

High blood pressure

Diarrhea
Day Two
On the second day of abstinence, the withdrawal symptoms were subsiding but for others, they were getting worse. Those who get medical attention can get some relief from the anxiety, shaking, and lack of sleep.
Mild symptoms
Night sweats

Anxiety

Cravings for alcohol

Problems sleeping
Moderate symptoms
Auditory hallucinations

Irritable

Fatigued

Sleep problems

Mood swings
Severe symptoms
Seizures

Visual and auditory hallucinations

Severe sweating

Heart palpitations

Depression

Vivid nightmares
Day Three
Withdrawal symptoms ease up for some but for others they are getting worse. For individuals whose symptoms are getting worse, the cravings to drink can be overwhelming.
Mild symptoms
Lightheadedness

Insomnia

Irritability

Hot flashes
Moderate symptoms
Foggy thinking

Nausea

Chills

Sweats

Problems sleeping
Severe symptoms
Extreme vomiting

Urges to drink

Muscle cramps

Night sweats

Depression
Day Four
Day four usually brings relief for most of the severe symptoms, but for some people, it is just the beginning. People who experience the most severe hallucinations and seizures don't begin them until day 4 or 5.
On day four, most people are doing much better but still having trouble sleeping. Some had weird nightmares and felt weak from not being able to eat. Others still had cravings for alcohol.
Moderate symptoms
General sick feeling

Bloating

Insomnia

Anxiety

Diarrhea

Moody and emotional
Severe symptoms
Paranoia

Constant shaking

Hallucinations

Headaches
Day Five
Most survey participants reported that day 5 was much better. Some said that exercise helped them and for some, it was exercise and sauna. They were starting to get more sleep and admitted that this is the point where they would start drinking again because they were feeling so much better. Still, for others, symptoms continued such as:
Alcohol cravings

Exhaustion

Stress and tension

Loss of appetite

Anxiety

Problems sleeping

Headache

Sweating
Day Six
By day 6 most of the severe symptoms have lessened significantly. But sleep problems continue for most. Some people are able to return to normal sleep patterns but others will still struggle to get a good night's sleep
Many people explained that the hardest symptoms were:
Anxiety 

Lightheadedness

Sleep problems

Dizziness

Fatigue
Day Seven
For the majority of people, the physical symptoms of withdrawal have passed by day 7. But for most people the main symptom they still have to face is the craving for alcohol. At this point, the battle becomes more psychological than physical. This is when having a professional counselor could be a huge benefit.
But again, for some the physical symptoms will continue past the seven days. People who are still experiencing physical alcohol withdrawal symptoms after a week should contact their healthcare provider immediately.
Possible day 7 symptoms
Seizures

Panic

Insomnia

Weakness
Day Eight
By the eighth day, the only symptom most people have is the craving for alcohol. Participants reported better sleep, lower blood pressure, no sweats, or pounding headaches. Many still claimed to feel anxious and have trouble sleeping.  Some are still experiencing:
Stomach problems

Foggy thinking

Poor fine motor skills
Day Nine
People who make it to day 9 begin to realize how not drinking can affect their lives. Some symptoms may still be hanging around, but the benefits are outweighing the negative effects. People reported that their mental alertness and energy levels were way up. However, as usual, some people reported still having some negative symptoms including constant headaches and of course, cravings for alcohol.
Day Ten
The longer you're abstinent, your body has more time to heal. At 10 days, if you are still having withdrawal symptoms, they may be due to something other than alcohol withdrawal. Find professional medical advice.
Advantages of 10 Days Sober
Less bloating

Increased self-esteem

Increased alertness

More physical stamina
Day Eleven
By day 11 most withdrawal symptoms are gone. Your skin looks better and you're getting better sleep. Some participants still had insomnia and itching and an occasional taste of alcohol in their mouth. If you're still having shakes, numbness, and rashes, get professional medical help.
Day Twelve
The main struggle by day 12 is the struggle to remain sober. Intense cravings and irritability are common symptoms by day 12. 
Day Thirteen
Most people in recovery report benefits from not drinking alcohol such as:
Better sleep

Lower anxiety

Better appetite

Less depression
Some participants said they felt great except for occasional constipation and shakes.
Day Fourteen
After 14 days of abstinence, the only negative symptom reported was insomnia, which could be caused by something other than alcohol withdrawal.
Week Three
After two weeks of abstinence, the benefits of not drinking alcohol become more clear and for some people, even the cravings for alcohol begin to diminish. Participants report feeling "more human" with better concentration and less fatigue.
Week Four
In the fourth week, the benefits continue. Those who remained sober reported weight loss, less bloating, and improved memory and concentration. By day 27 they were reporting that the power of being sober was almost overwhelming and calming.
Day 30 +
By this time, any physical withdrawal symptoms should be in the past. The remaining battle is to remain sober. Be aware that the cravings and the urge to drink don't suddenly disappear after 30 days. Quitting drinking can help you get your health back, but it takes work to remain sober and not have a relapse.
11 Tips to Help You Stay Sober
You did the work and went through the struggle of detox to get sober. Now, with the support of family and friends and a good plan for managing stress and urges, you can make it easier to stay abstinent. Here are some tips to help you stay sober:
Stay away from risky situations.
Don't spend time with people you used to drink with or go somewhere you used to drink.
Build a support network.
Depend on close friends and family for support, even if your drinking has damaged the relationships somewhat. Consider counseling or family therapy. Have sober friends you can invite to social gatherings.
Find a peer support group.
Organizations like Alcoholics Anonymous are other ways to build a support network. Try different meanings of different groups to find one that's right for you. There are even smartphone apps that make it easy to connect with other people going through what you are.
Manage your urges.
Although most urges only last 15 to 30 minutes, it can be hard to resist them. You might try chewing gum or a personal mantra like "I am stronger than this." Staying busy is also a good way to distract yourself.
Find an activity that means something to you.
Spend time volunteering at an animal shelter or a children's hospital. Or you might want to start an exercise program. Exercising releases brain chemicals called endorphins that make you feel good. New activities lead to new friends with similar interests.
Learn to manage stress.
At some point, you will feel stressed. Whether it's major stress like losing a job or minor stress, find a sober friend or loved one you can talk to for support. And allow for time in your schedule to attend group meetings and other things to help you through rough patches.
Learn to relax.
When people get tense, they tend to turn to what is familiar. Like drinking. When you're relaxed you are more open to new things You might try:
Yoga

Meditation

Reading

A massage

A bath

Music
Manage physical pain.
If you have pain from an injury or surgery, be careful with the pain medication. They may make you more likely to relapse. Ask your doctor about non-medical ways to manage pain.
Prepare your story.
Be prepared with what to say when someone asks why you're sober. You can try to avoid it but it's good to have a response ready.
Be the designated driver.
This gives you an easy explanation of why you aren't drinking.
Drink a "mocktail."
In social situations where there are people drinking, you might feel more at ease with a drink in your hand. Drink a mocktail that looks like a cocktail but without alcohol.
Ready To Get Started?
You can get your health, your life, your relationships back. You can try it on your own, but many of those 8,000 people surveyed were glad for professional help or wished they had professional medical help during their 30 days. At North Jersey Recovery Center, we understand recovery from alcohol use disorder. We are experienced in drug and alcohol detox and all that entails. 
After you beat the physical withdrawal, North Jersey has several levels of care programs to help you continue the psychological withdrawal from alcohol. The most effective treatment for addiction combines detox and counseling and you can get it all right here with us. The only way to get through withdrawal is to get it started. Contact us now.