What is Prescription Drug Abuse?
Prescription drug abuse is using prescription medicine other than how it is prescribed.
This includes taking a higher dose, taking the medication more frequently, taking someone else's medication, or grinding up a pill to snort it.
The most commonly abused prescription drugs include opioids, stimulants, sedatives, and anti-anxiety medications.
Prescription Opioids
Prescription opioids, sometimes called narcotics, are drugs that are used primarily for pain relief.
They include Morphine, Codeine, Hydrocodone, Fentanyl, Vicodin, Percocet, Oxycontin, and others.
This class of substances binds to the brain's dopamine receptions, which block feelings of pain and produce a "high."
Some people enjoy how they feel after taking a prescription opioid and become addicted after a legitimate use of a prescription.
Others try an opioid intending to get high using someone else's prescription.
Opioids are highly addictive chemicals that can be easier to obtain than other drugs in many cases.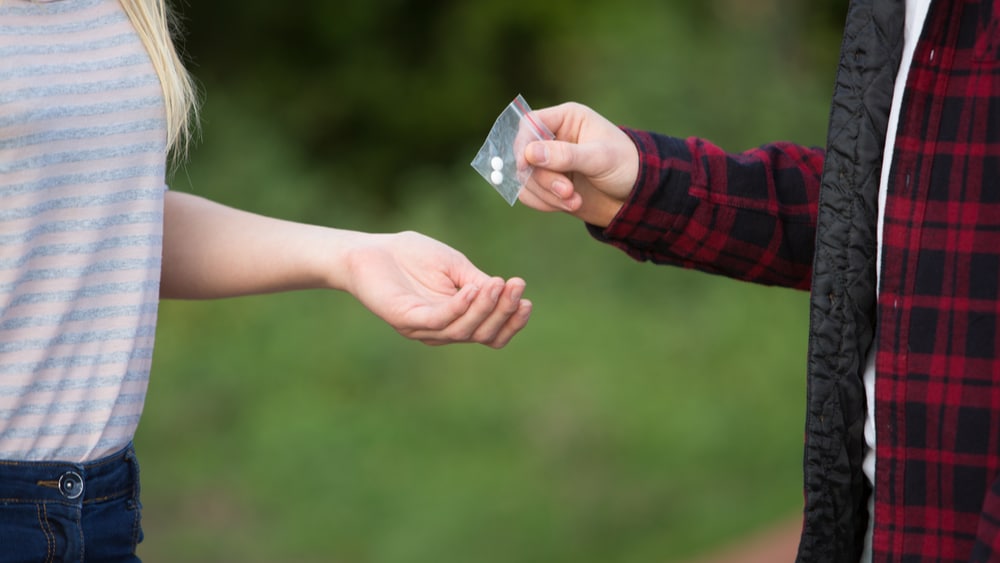 Benzodiazepines
Anti-anxiety and sedatives can include benzodiazepines (Xanax, Valium, Ambien, and others).
Stimulants are used to treat Attention-Deficit/Hyperactivity Disorder. Some examples of prescription drugs that are abused include Ritalin, Adderall, Concerta, and Dexedrine.
At times, you may be engaging in polysubstance abuse, where you are mixing multiple substances together. For example, many people tend to mix prescriptions with alcohol.
This can enhance the risks of prescription drug abuse or even a fatal overdose.
If you combine alcohol with a prescription, such as a sedative or anti-anxiety medication, you are at risk of significant harm and an unintentional overdose.
Understanding Prescription Drug Abuse
Prescription drug abuse can happen for many reasons.
Sometimes, an addiction can occur by accident, especially with an opioid.
Some other reasons this addiction can occur are:
To feel good
To relax or relieve stress
To stay awake or increase alertness
To lose weight
To avoid unpleasant withdrawal symptoms
Peer pressure
Many people find they are addicted to prescription opioids by accident. Opioid abuse can happen unexpectedly and quickly. It is estimated that some addiction can happen in only a few days.
Opiate Addiction and Opiate Abuse
Opiate addiction and opiate abuse are known as risk factors for future heroin addiction.
More than 80% of heroin addicts report using opioids without a valid medical reason prior to starting heroin. Many of the respondents reported gaining access to opioids from friends, family, and their own prescriptions.
Several factors have been identified, which might increase your chances of becoming addicted, including:
Peer pressure
Age – Youths and teens are at higher risk.
Hereditary factors
Co-existing mental illnesses
Lack of knowledge of certain risks
Prescription drug abuse can be difficult to detect since having the substance is legal. It can be misunderstood since the medications are thought to be "safe."
Using someone else's prescription may feel like borrowing a dose of Tylenol, but in fact, it can be much more dangerous.
A prescription is specifically ordered for an individual patient for a specified period of time. Disregarding the orders of the prescription removes the safety checks that have been placed for the medication.
Most abused prescriptions are considered controlled substances, limiting the refills and amounts that can be legally used. They are labeled as controlled substances for their addiction potential.
Using controlled substances without safety parameters can cause not only an addiction but can also cause permanent harm or death.
Prescription Drug Abuse
Signs of prescription drug abuse include:
Opioids:
Nausea
Constipation
Slowed breathing
Drowsiness
Confusion
Lack of focus
Small pupils
Itchy skin
Anti-anxiety Medications and Sedatives:
Drowsiness
Lack of coordination
Forgetfulness
Dizziness
Falls
Slowed breathing
Slurred speech
Nonsensical speech
Stimulants:
Hyperactivity
Fast heartbeat
Irregular heart rhythm
Anxiety
Agitation
Anorexia
Paranoia
Misusing prescription drugs puts the user at a high risk of addiction and physical dependence. When the cycle of physical dependence begins, you may begin to take the next dose earlier and earlier to stop the feelings of withdrawal. At this point, you are abusing the prescription.
Continuing to take the medication differently than was intended and in the face of problems in your life is a sign that you are experiencing addiction.
If you are stuck in the cycle of avoiding withdrawal and want out, give us a call.
Professional treatment is recommended to treat prescription drug abuse.
Mental Illness and Prescription Drug Abuse
One common theme of prescription drug abuse is the existence of another underlying disorder that may never have been properly diagnosed.
An untreated mental illness significantly increases the risk of addiction, especially prescription drug addiction.
Insomnia, anxiety, and depression are a few examples where self-medicating is typical before a diagnosis of a mental disorder is determined.
At North Jersey Recovery Center, we are experienced at screening for any additional mental health issues and separating addiction from untreated illness.
Treatment of both concurrently can improve the success rates of recovery and put you on the path to a more peaceful and happy life.
Treatment of Prescription Drug Abuse
Prescription pill addiction is a widespread problem and one in which professional help is recommended for treatment.
Opioids, in particular, are associated with significant harm and addiction from misuse.
Opioid withdrawal can happen as soon as a few hours after the last dose. It can peak approximately 72 hours after the last dose, and withdrawal symptoms may last multiple weeks.
Inpatient treatment of withdrawal with medical assistance is recommended for a milder withdrawal experience.
Treatment of an opioid prescription addiction may vary depending on the level of addiction and environmental factors.
Learning to live a life without relying on Vicodin, Percocet, Oxycontin, or other prescription opioid is possible.
Withdrawal with stimulants can also happen within hours of the last dose. Withdrawal can be very unpleasant and make you feel trapped into using more and more.
Treatment of prescription drug abuse requires a medically monitored detox and professional help. Seizures, stroke, and heart attacks can happen if you attempt to stop using a physically dependent medication too quickly.
Reaching out for help to an inpatient treatment facility is the best step you can take to regain control of your life.
Understanding the disease of addiction and implementing proven tools and strategies for sobriety can give you back the control and stability you deserve.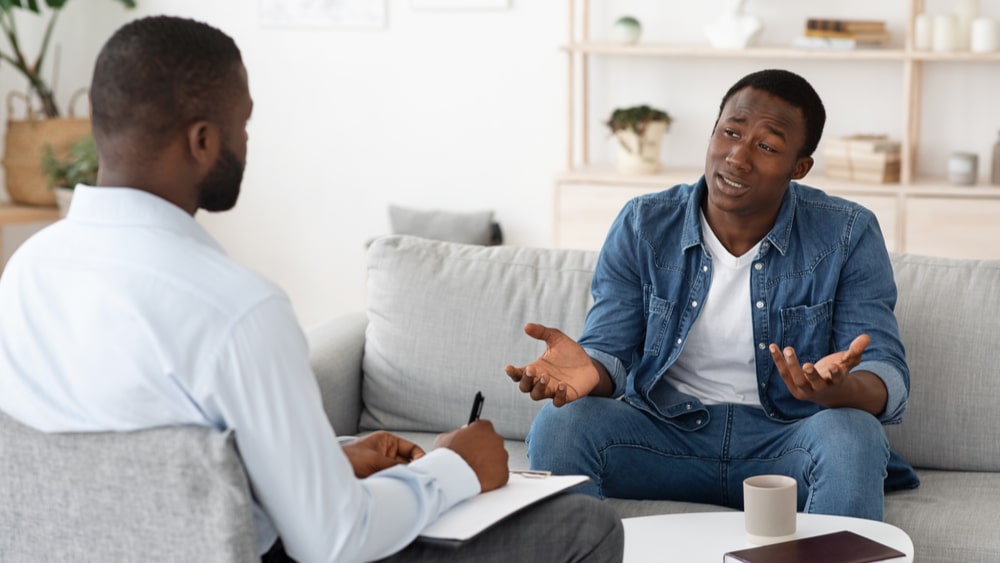 Payment Information
Getting treatment for prescription drug addiction has improved.
At North Jersey Recovery Center, we provide free insurance verification for you. The laws around treatment for addiction include important benefits for you.
The Mental Health Parity and Addiction Equity Act (MHPAEA) of 2008 requires health insurers and group health plans to provide equivalent benefits for mental and/or substance use treatment and services they do for medical/surgical care.
How to Get Help
At North Jersey Recovery Center, we are familiar with the complexities and challenges of prescription drug addiction.
We ensure a safe medical detox and a comprehensive addiction treatment program.
We have helped many begin the path towards recovery and healing.
If you are looking for peace and balance in your life, give us a call.
We are here to help.