What is Norco?
The pain-relieving drug Norco is made up of two different drugs: one prescription and one non-prescription.
Norco is made up of hydrocodone and acetaminophen.
Hydrocodone is the medical name for Vicodin.
This combination provides high-level pain relief, but it also comes with a high risk of addiction and dependence.
Norco can lead to respiratory distress and death when abused in high doses or combined with certain other substances.
Is Norco an Opiate?
In part, Norco is an opiate because one of its main components, hydrocodone, is a common prescription opiate painkiller.
After marijuana, misuse of prescription painkillers is the second most common form of illicit drug use.
When used appropriately, prescription painkillers can reduce your pain and suffering.
Unfortunately, they also have an incredibly high potential for abuse and addiction.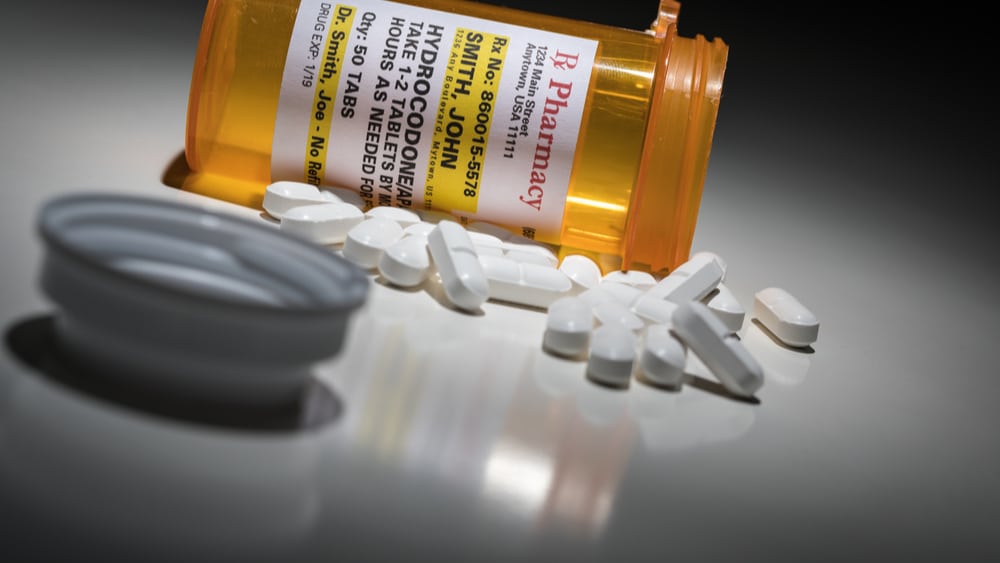 Norco Abuse Side Effects
When you abuse any type of drug, many factors can alter the side effects that you experience. Some of the most significant factors include the drug type, frequency of use, and ingestion method.
The side effects that you experience can also become more complicated when more than one substance is involved. For example, Norco includes both hydrocodone and acetaminophen. These two drugs can lead to a variety of mental and physical side effects to combat.
The Impacts of Hydrocodone Abuse
Opiates like hydrocodone are powerful and addictive. They can produce some potentially fatal side effects. However, the most common side effects of hydrocodone include:
Stomach and back pains
Dry mouth
Headaches
Muscle tightening
Difficult, frequent, or painful urination
Ringing in the ears
Trouble falling asleep or staying asleep
Uncontrollable body shakes
Long-term Side Effects of Hydrocodone Abuse
Many of the side effects can be unpleasant, uncomfortable, and even painful. But they are less troubling than many of the side effects that appear with long-term abuse. These more severe side effects can range from chest pain and fevers to difficulty swallowing or breathing.
With the more short-term side effects, there seems to be some overlap. Like hydrocodone, acetaminophen can cause stomach pains. It can also lead to vomiting, nausea, extreme tiredness, and several other side effects. Together, the impairments caused by these two drugs can be overwhelming.
Norco Abuse and Mental Health
Norco can be habit-forming. For this reason and several others, these prescriptions are generally short-term. It may be given after an accident, surgery, or another injury. It works by changing the way your brain and central nervous system respond to present pain signals. Taking too much can lead to dangerously slow breathing rates. In some cases, it can effectively stop your breathing.
Mixing hydrocodone with illicit drugs or alcohol increases its risks. One of these risks is mental health impairments. Mood changes, impaired decision-making abilities, and confusion are common. Depressive episodes and mania are common among hydrocodone abusers.
Underlying Mental Health Disorders
For individuals who have underlying mental health disorders, abusing Norco can make them worse. Abusing Norco can also lead to several mental health disorders that did not exist previously. Co-existing addictions and mental health disorders are called dual diagnoses. Our comprehensive dual diagnosis care program will help address both concerns. We know how difficult it can be, and we are here to help.
Drug Addiction Treatment Options
Every patient we meet is unique. This is one of many reasons why we offer such a wide range of programs and proven treatment methods. This is not a facility that offers one-size-fits-all solutions.
Because we see patients with a variety of addictions, mental health concerns, and other needs, we offer a variety of addiction treatment options to meet these needs. Among these programs, you may fit into one or more of the following:
Inpatient treatment programs
Intensive outpatient programs
Outpatient treatment programs
Partial care programs
Dual diagnosis programs
Each of these programs has different time requirements, but many rely on the same tried-and-true addiction care methods. Various therapies, support groups, and holistic approaches will give you a well-rounded approach to your recovery.
The First Stage of Recovery
Many of our programs begin with a medically-assisted detox. This type of detox helps ease your withdrawal symptoms and drug cravings to set you up for success. The need for medical assistance will be determined on a case-by-case basis. Some people will need it while others will not. This is typically reserved for those with severe withdrawal symptoms, cravings, or other potential complications. But each step will be customized to meet your needs.
In terms of both length and severity, the full detox process can vary depending on your circumstances. The amount of time you have been addicted, your ingestion method, your mental health, and any additional substances can alter the detox experience. We will be right by your side to monitor your progress and ensure we are giving you what you need to begin recovering. A drug detox in our safe and comfortable facility can help restore your strength and confidence for each of the treatment steps that come next.
Choosing the Right Program
For people with severe or multiple addictions, underlying mental health disorders, and other complications, inpatient care is often recommended. This option gives you 24-hour access to care, guidance, and support. You will have a safe space in which to focus on recovery.
Conveniently located in northern New Jersey and just a short distance from Manhattan, many people choose our facility to get away from the city. Our incredible amenities, high-level addiction treatment programs, and caring teams offer a well-rounded recovery setting.
But what happens when you have a milder addiction, no underlying mental health concerns, or work or family obligations to attend to? We offer a wide range of supplemental care programs that help you balance addiction treatments and increased flexibility.
Through a method like our partial care program, you can do both. You will continue to live at home while attending therapy sessions, support groups, and other meetings at our facility each week. If you are not sure which option will be best for you, that is okay. We will work with you to choose the program or programs that best suit your unique needs and circumstances.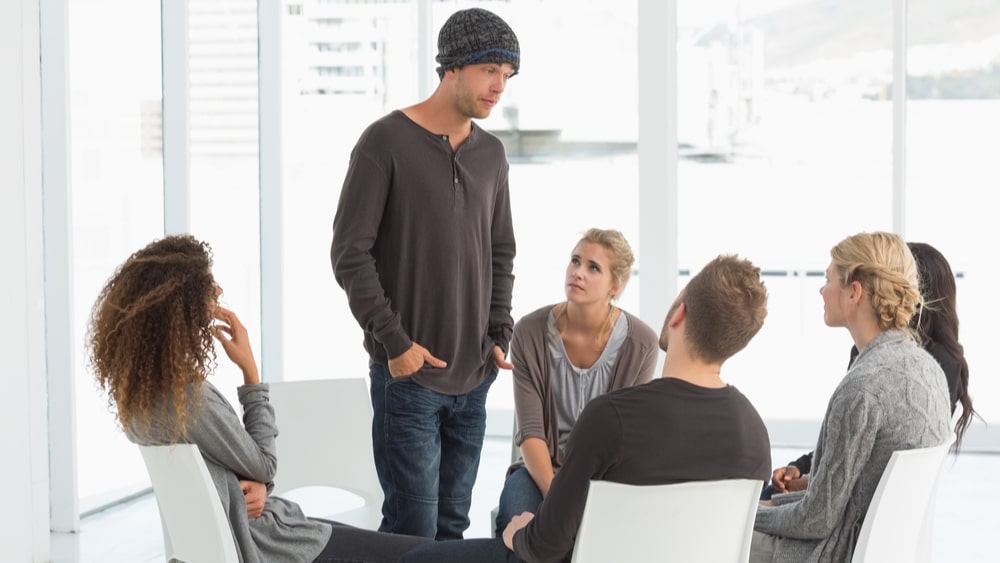 Paying for Addiction Treatments
Paying for addiction treatments is one of the biggest concerns among those entering drug rehab programs. But there is good news: addiction health care may be more affordable than you think. Most major health insurance providers offer coverage for addiction treatments.
This coverage may be partial or full, depending on the plan and the program. If you are not sure what your provider covers, call our admissions specialist. They are standing by to review and confirm your health insurance coverage. If you do not have health insurance, they can also outline alternative payment options.
Our priority is getting you the care that you need and deserve. Once we are through this step, we will guide you through what comes next.
North Jersey Recovery Center
You are more than your addiction.
At North Jersey Recovery Center, we meet you in your recovery journey and guide you from there.
Our incredible facility, high-level programs, and compassionate teams will give you what you need to find a better way.
It is time to build a healthy, sober life.
Call us today for more information.