Librium
Librium affects brain chemicals to ease anxiety symptoms, and it is used primarily for the treatment of anxiety disorders.
The generic name of Librium is chlordiazepoxide, which is a benzodiazepine.
What is Librium Used for?
Librium is a prescription medication used for anxiety.
Specifically, it is meant as a short-term anxiety treatment.
For example, it might be given for anxiety before surgery.
It is also sometimes used to treat alcohol withdrawal symptoms.
It may be used for the short-term relief of insomnia also.
How do Benzodiazepines Work?
Benzodiazepines are the class of drugs into which Librium falls.
These medications were initially introduced in the 1950s.
Xanax is another common benzodiazepine.
All benzodiazepines are used primarily for anxiety disorders and insomnia, muscle tension, and, less commonly, irritable bowel syndrome.
According to the Drug Enforcement Administration, Librium is classified as a Schedule IV controlled substance.
This classification means the DEA believes it is a drug that can potenitally cause abuse, addiction, and physical dependence.
When someone takes Librium or any other benzodiazepine, it affects their brain and central nervous system, creating a sense of calm.
This happens because benzodiazepines increase the effects of the calming neurotransmitter GABA.
If someone is prescribed Librium, they should only take it as prescribed.
If you take larger amounts than prescribed or take it for longer than instructed by your health care provider, it can be habit-forming.
Misusing habit-forming drugs, like Librium, can lead to addiction or even overdose or death.
Librium Effects and Abuse
It is essential to understand the potential effects and abuse of the drug.
When someone takes Librium, effects can include drowsiness, confusion, or memory problems.
Side effects of Librium can also include dizziness, blurred vision, nausea, constipation, or headache.
Balance problems can put you at greater risk of being in an accident or falling, and this is particularly true for older people who take Librium or other benzodiazepines.
Severe side effects of Librium requiring medical attention include:
Extreme drowsiness
Changes in behavior or mood
Anger, aggression, or confusion
Sudden excitement or restlessness
Thoughts of suicide
Sudden weakness
Pain in the upper stomach
If you combine Librium with other substances such as opioids or alcohol, the effects are more profound.
You may also be at greater risk of respiratory failure if you combine Librium with other substances, such as opioids.
Librium abuse occurs whenever someone uses this prescription drug outside of how it is intended or prescribed to be used.
Examples of Librium abuse can include:
Taking higher doses than prescribed
Taking the drug for longer than instructed by a health care provider
Using the medication without a prescription
Taking Librium only for certain effects, such as to feel "high"
Combing Librium with other substances
Librium abuse is different from addiction, although abusing benzodiazepines puts you at greater risk for developing an addiction.
When someone is addicted to Librium, they may be unable to cut down or stop using the drug, even if they want to.
Addiction is a disease that has physical and psychological effects and typically requires professional treatment.
If someone has a history of substance addiction or dependence, they should inform their health care provider of this before taking this medication.
Anyone with a history of substance misuse could be at a higher risk of becoming addicted to Librium.
There's also dependence to consider. You can be dependent on Librium without meeting the medical criteria for an addiction.
When you are dependent on Librium, your body and brain have come to rely on it to function "normally."
With dependence, if you try to stop taking the drug suddenly, you may have withdrawal symptoms.
Symptoms of Librium withdrawal can include:
Insomnia
Irritability
Anxiety
Tremors
Restlessness
Muscle spasms
Headache
Nausea or vomiting
Aches and pains
Panic attacks
Extreme sensitivity to light and touch
Depression
Memory and concentration problems
Loss of touch with reality
Goosebumps
For most people, withdrawal symptoms from benzodiazepines will begin to improve four or five days after the last dose.
For some people, however, they may have longer-term withdrawal symptoms for weeks or months, although symptoms generally come and go.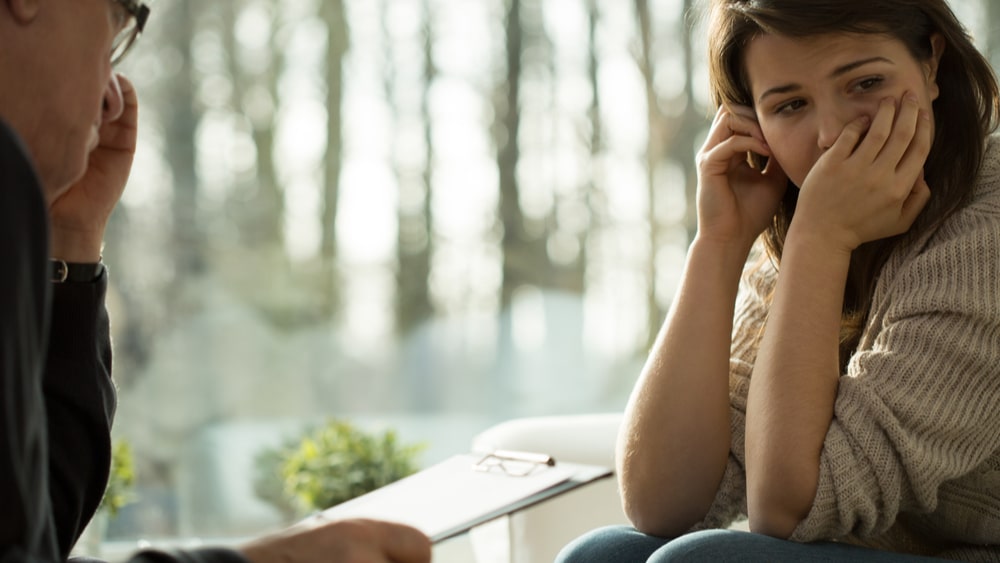 What is the Substance's Relationship to Mental Illness?
There are often links between using or abusing substances and mental illness.
For example, people with a mental illness, like anxiety or depression, are at a higher risk of developing an addiction.
This is often because of attempts at self-medication.
Addiction can also lead to new or worsening mental illness symptoms because of how drugs impact the brain.
Since Librium is a medication used to treat symptoms of mental illness, this is even more true.
Someone could use Librium as a way to self-medicate their anxiety over a period of time, contributing to addiction.
When someone has an addiction and a mental illness, it's called a co-occurring disorder or a dual diagnosis.
A co-occurring disorder needs to be appropriately treated, often in a rehab setting.
Co-occurring disorders are complex, and treatment needs to reflect that complexity.
Librium Addiction Treatment
If someone notices signs of dependence or addiction, they might seek treatment.
There are different types of addiction treatment available, including:
Partial Care Programs: In a partial care program, someone with an addiction would participate in recovery most of the week—usually five days. They would also receive intensive clinical care.
Inpatient Rehab: An inpatient treatment program means you live onsite at the treatment facility as you undergo an in-depth program.
Outpatient Rehab: An outpatient addiction treatment program can be part of a larger treatment plan that previously included inpatient rehab; or it can be a standalone form of treatment.
Since people with addictions also often have dependencies and go through withdrawal symptoms, many treatment programs include a detox first.
Detox doesn't address the actual addiction but is focused on helping someone successfully and comfortably get through withdrawal symptoms so that they can begin treatment.
Any treatment program should be customized to the needs of the individual.
Everyone is unique, and the most successful long-term treatment programs and strategies are built on that concept.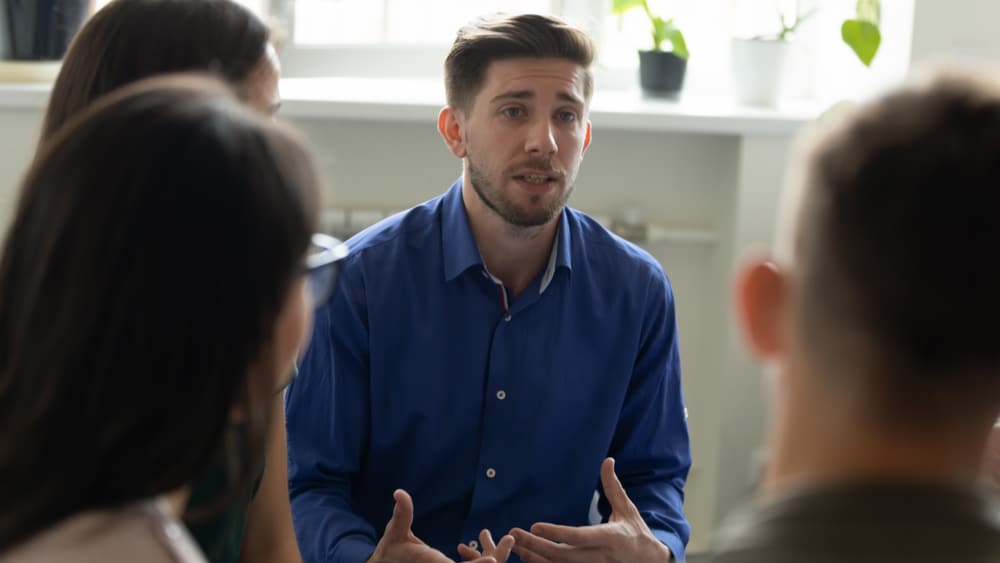 Paying for Librium Treatment
Paying for treatment may be more affordable than many people think.
Insurance will often cover rehab.
If you are unsure what your insurance covers, contact us today.
Our admissions team can talk to you about your insurance and verify coverage.
If you don't have insurance, there are still payment options available.
What's vital to recognize is that avoiding treatment due to expenses can ultimately lead to death for many people who struggle with addiction.
North Jersey Recovery Center provides various types of rehab, including inpatient and outpatient programs.
We tailor treatment to the patient's needs and work with you every step of the way to ensure you get the help you deserve.
Key Takeaways
Librium is an anti-anxiety medication intended as a short-term treatment.
This substance is a benzodiazepine, and it does have abuse and addiction potential.
For someone struggling with Librium abuse, addiction, or dependence, professional treatment is available.
North Jersey Recovery Center offers comprehensive addiction rehab and recovery programs.