TRICARE Insurance for Addiction Treatment
Paying for addiction treatment can seem like a major obstacle, but there may be an easy solution available. TRICARE health insurance provides substance abuse treatment and rehab treatment coverage. At North Jersey Recovery Center, we accept various insurance plans, including TRICARE plans. Insurance can make it much more affordable for those in need of treatment to get the care that they need. So, learn more about TRICARE rehab coverage here at our facility.
What You Need to Know About TRICARE Insurance Coverage
TRICARE was previously called the Civilian Health and Medical Program of the Uniformed Services. This insurance is available to both retired and active-duty military personnel as well as their immediate family members. Specifically, it covers members from all five branches of the military: Army, Air Force, Marine Corps, Navy, and Coast Guard. It also covers individuals working for the U.S. Public Health Service and the National Oceanic Atmospheric Administration.
Available Coverage Options
TRICARE rehab coverage for addiction treatment was added in 2017. This addition to the mental health benefits includes treatment for a wide range of abused substances, and this includes opioids, alcohol, and others. Specifically, coverage is available for:
Partial hospitalization programs

Mental health therapeutic services

Residential substance abuse treatment

Detoxification and management of withdrawal symptoms

Inpatient care for emergency and non-emergency situations
Excluded Coverage
While TRICARE rehab coverage is robust, there are some coverage exclusions. For example, aversion therapy and unproven treatments are not covered under any of the TRICARE insurance plans. For questions about coverage, connect with TRICARE or North Jersey Recovery Center directly.
TRICARE Health Plans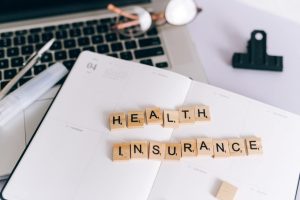 TRICARE insurance coverage is a robust umbrella of health insurance plans. Each plan has comprehensive benefits, but benefits vary from plan to plan.
Due to this, it is important to understand who qualifies for the plans and what coverages they provide.
Plan Options
Altogether, there are eight TRICARE insurance coverage plans. These plans may be limited to specific individuals based on their geographic location, age, and military status. Keep in mind that the TRICARE rehab coverage benefits are not uniform across all plans. Whether you are comparing plans or you are interested in exercising coverage benefits for your current plan, you should carefully review rehab and addiction treatment coverage options. The plans include:
TRICARE Prime:

If you are an active-duty military member, your participation in the TRICARE Prime plan is available. This plan is also available for the family members of active-duty military personnel, retired military members and their families, and activated National Guard members and their families. Under this program, most

substance abuse treatments

may be covered. For this and all other TRICARE insurance coverage plans, prior authorization may be necessary.

TRICARE Prime Remote:

If the closest military hospital to your home and workplace is more than 50 miles away, you may consider TRICARE Prime Remote as an alternative to TRICARE Prime. This plan may apply to some overseas locations as well.

TRICARE Select:

This coverage is similar to TRICARE Prime. However, it provides members with more choices for their providers. The cost of the plan is higher as well.

TRICARE Standard Overseas:

This coverage is similar to TRICARE Select, but it is specifically intended for active and retired military professionals and their family members who are located outside of the United States.

TRICARE for Life:

This is a type of healthcare coverage that works supplementally with Medicare Part A and B. It specifically provides benefits for many types of care that Medicare does not cover.

TRICARE Reserve Select:

This health insurance plan is specifically available to members of the Reserves for all branches who are not actively serving the country. It functions in the same way as a typical health insurance plan, and this includes features like a monthly premium payment, a deductible, and a network of approved providers. Out-of-network treatment is available with a copay and a higher deductible.

TRICARE Retired Reserve:

This health insurance coverage is similar to the TRICARE Reserve Select plan, but it is specifically available to retired reservists who are under 60 years old. In addition, surviving spouses of individuals who would have qualified for this plan may also be eligible.

TRICARE Young Adult:

Coverage of a TRICARE member's child ends after the individual's 21st birthday. This extends through the age of 23 if the child is enrolled in college. The TRICARE Young Adult plan provides an extension of coverage for these individuals as long as they are unmarried and

under the age of 26

.
Members must enroll in these programs in order to receive their benefits. Alternative options are TRICARE Standard and TRICARE Extra. Through these programs, individuals can pay a fee to receive benefits, but enrollment is not necessary.
In-Network Treatment Centers
For some plans, TRICARE rehab coverage can only be used at in-network treatment centers. However, other plans allow you to use an out-of-network provider at a higher cost. Keep in mind that some providers may not be in-network, but they have contracted rates with TRICARE that may be more affordable than using an out-of-network provider.
When you receive treatment using your TRICARE insurance coverage, you are only financially responsible for the difference between the negotiated or contracted rate and the amount paid for by TRICARE. However, with some providers, you may need to pay for the services up-front. Then, you can file a claim to receive reimbursement a few weeks later.
Regardless of the payment structure, many providers offer a payment plan. This can make it easier for you to get the rehab treatment that you need now even if you are unable to pay for the full cost of treatment at this time.
Learn More Today
The New Jersey Recovery Center offers effective addiction treatment programs and accepts many types of TRICARE plans. You can conveniently learn more about your TRICARE rehab coverage benefits at New Jersey Recovery Center here.