Intensive Outpatient Program for Heroin Rehab
If you are struggling with an addiction to heroin or black tar heroin, you may have examined your treatment options, and evening IOP for heroin rehab might be one of them.
It is good to note that IOPs, known as intensive outpatient programs, are treatment programs used to address addictions that do not require heroin detox or 24-hour supervision.
Continue Your Daily Life While Attending Rehab
Evening IOP for heroin rehab allows you to continue your daily life without sleeping at a treatment center.
The only danger that does exist in an evening IOP for heroin rehab is that if your addiction is strong enough, you may fall back into old habits.
Sometimes an IOP program can be used along with inpatient programs to move back into daily life more easily.
Evening IOP for heroin rehab can help you move back into your community, practice relapse management, and provide coping strategies.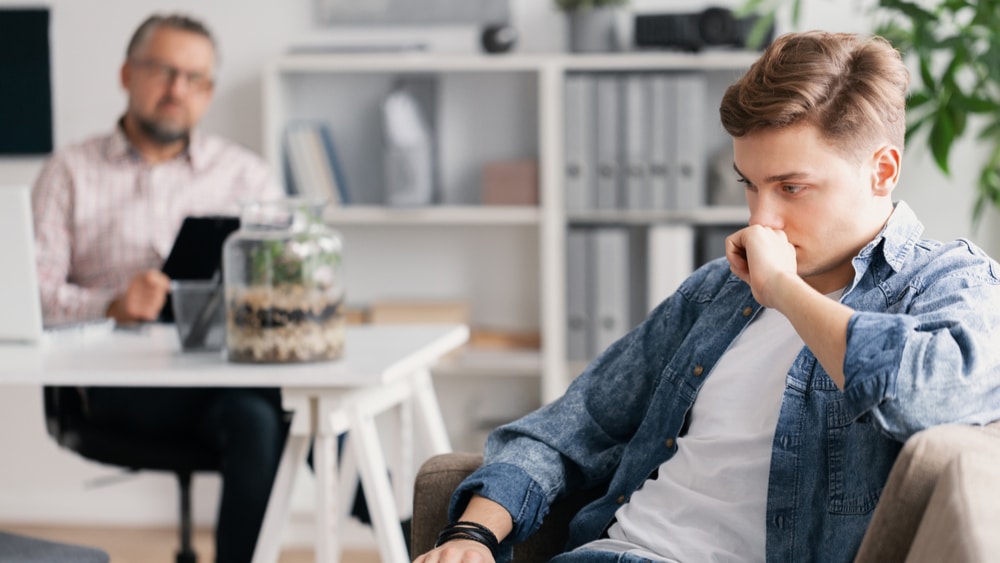 IOP vs. Inpatient Rehab
At some point in your treatment, you will most likely go to an IOP.
IOPs are great if you are looking to overcome addiction because inpatient care can be extremely intense in many cases. Because inpatient offers an extremely high level of care, it makes it impossible to maintain your job or daily life while in treatment.
Inpatient rehab offers the chance to get away from outside sources that may trigger or encourage your heroin use and prevent relapse.
Despite this, you do have a life and a family outside of treatment.
Sometimes, you cannot leave your life behind to go into treatment for 30-90 days.
If you plan to go to an evening IOP for heroin rehab, you should have encouraging family or friends who are ready to support you during your recovery.
If you live with someone who does heroin, other drugs, or even drinks alcohol, then residential treatment is most likely a better option.
Additionally, it is not recommended that you participate in an evening IOP for heroin rehab if you struggle with a severe case of addiction.
Levels of Treatment
There are five levels of treatment as defined by the American Society of Addiction Medicine:
Level 0-.5: Early intervention services
Level 1: Outpatient treatment
Level 2: Intensive outpatient or partial hospitalization programs
Level 3: Residential, also known as inpatient treatment
Level 4: Medically managed intensive inpatient treatment
Evening IOP for heroin rehab is a Level 2 treatment.
What is Heroin?
Heroin is an extremely illegal and highly addictive drug.
It is processed from opium, which is then processed into morphine — a naturally occurring substance. This substance is found in the seed pod of opium poppies.
Typically sold in a white or brown powder, it is often cut with powdered milk, starch, or even sugar. Pure heroin has a bitter taste that originates in South America and Southeast Asia.
Heroin can be snorted, smoked, or injected. Black tar heroin is like roofing tar and is produced in Mexico. This form of heroin is often diluted and then injected into veins, muscles, or under the skin.
What Occurs in an Evening IOP?
An evening IOP for heroin rehab is like other forms of heroin rehab, but it occurs in the evening after a typical workday is finished.
Most of the time, it will include visits to a treatment facility three to four times per week. The sessions typically last for three hours but can vary depending on the program. Most programs require nine to 20 hours of participation per week.
Group Therapy
Most IOPs include a lot of group therapy. These sessions can include:
The chance to learn communication skills
Opportunity to make new sober friends
Access to an environment where you meet others that can provide support, comfort, and honest feedback
Learn healthy ways to interact with others
Meet group members who are farther along in their recovery to access advice and inspiration
Witness new ways to deal with addiction
The group sessions in which clients participate are of varying types to address a range of treatments and skills required for a successful recovery from addiction.
Individual Therapy
Individual therapy is also an essential component in IOP treatment.
It typically focuses on personal issues and why substance abuse occurred in the first place.
Often, you will go deeper into discussions from group therapy.
You will be given a therapist and should plan to establish a deep connection with them and a commitment to your recovery.
Complementary Therapies
Many evening IOP for heroin rehab programs offer other therapies as well. This might include music, art, or meditation.
Support Groups
While participating in an IOP, it is recommended that you also go to a peer support group — like Alcoholics Anonymous or Narcotics Anonymous.
In these groups, you will learn about the 12-steps and, often, you might find that these are even hosted on the premises of your IOP center.
Benefits of Evening IOP for Heroin Rehab
Essentially, evening IOPs allow you to continue living your life and never abandon your responsibilities — even while in rehab.
Some major benefits of IOPs include the following:
Maintain household responsibilities
Take care of your children
Take care of elderly adults
Avoid hiring a nanny
Flexibility and freedom
Strengthen your support networks
Stay in the comfort of your own home
Keep your privacy
Focus on your addiction instead of worrying what others are thinking of you being in rehab
Avoid embarrassment
Less expensive than inpatient rehab
Mental Illness and Heroin
Over half of people with an addiction also struggle with a mental illness.
If you are struggling with a heroin addiction along with a mental illness –such as depression, anxiety, bipolar disorder, or even obsessive-compulsive disorder — you have a dual diagnosis.
Your co-occurring disorders must be treated together, or you run the risk of relapse later.
This means you must choose a treatment program that understands your mental illness and is willing to work with it.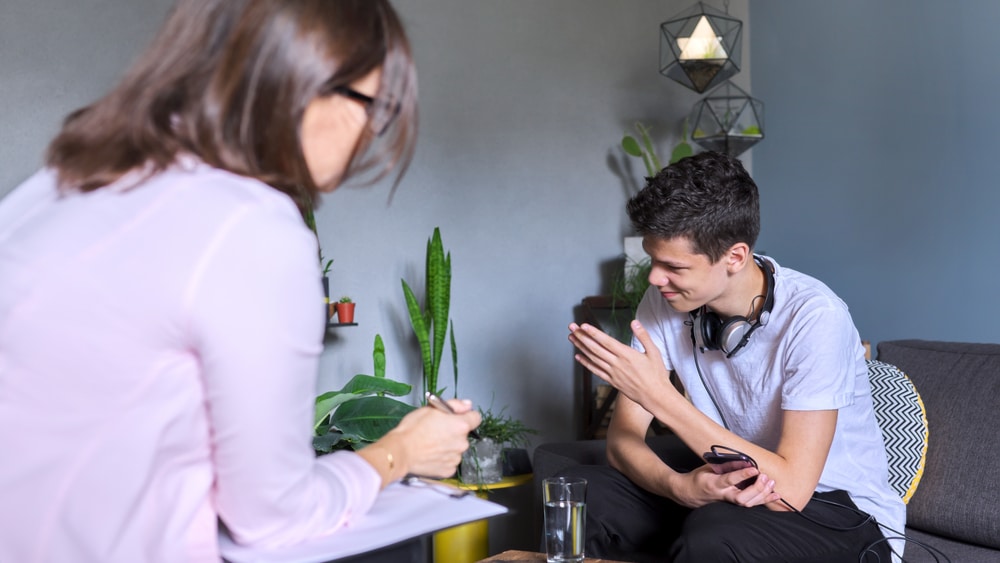 Who Should Go to Evening IOP for Heroin Rehab?
Participating in an evening IOP can be incredible.
It is typically the next step, or even the first step, on the path to recovery.
Although inpatient therapy often occurs in a hospital, clinic, rehab, or other type of facility, IOPs often occur in a rehab facility.
They are less stressful, offer more comfort, and are suited for people with obligations.
Children and dependent adults are not something you can abandon.
Additionally, you might not be able to leave your job behind for 30-90 days to handle your addiction.
Reasons You Should Choose IOP
If you cannot risk your livelihood
If you have an environment to go back to that is free from drugs and other substances
You have children to take care of
You have an encouraging support system
Payment Options
Do you want treatment but are worried about how you can pay for it?
We have a team of financial professionals who provide free insurance verification.
We will work with you to determine how to move forward with the treatment to work for you and your financial situation.
How to Get Help
Whether an IOP will be your next step or your first, it is a great opportunity to get healthy.
At North Jersey Recovery Center, we will help you get healthy and on the path to recovery.
Call us today for help.