What is an Evening IOP?
An evening Intensive Outpatient Program (IOP) is a type of treatment program that allows you to continue with your daily schedule but also receive help for your addiction.
Evening IOP allows you to attend the same level of treatment that you would receive during the day at night.
If you are someone struggling with benzodiazepine addiction, you may be interested in looking into an evening IOP for benzo rehab.
What is the Difference Between Evening IOP and Standard Outpatient Programs?
There is a difference between IOP and standard outpatient programs.
Often, if you have not completed an inpatient or residential treatment, then your therapist might recommend you participate in a different program before a standard outpatient program.
This is because a standard outpatient program does allow you to go back to your home each night.
Adding the intensive portion to your outpatient program allows you to receive supplementary therapy sessions.
These extra sessions are beneficial if you have made improvements but still have areas you need to work on.
This treatment option is also an alternative if you have a mild addiction. If you have a home environment that is supportive, clean, and sober, this treatment may be the perfect match for you.
Evening IOP for benzo rehab provides the standards of a traditional outpatient program, combined with extra care and more therapeutic modalities.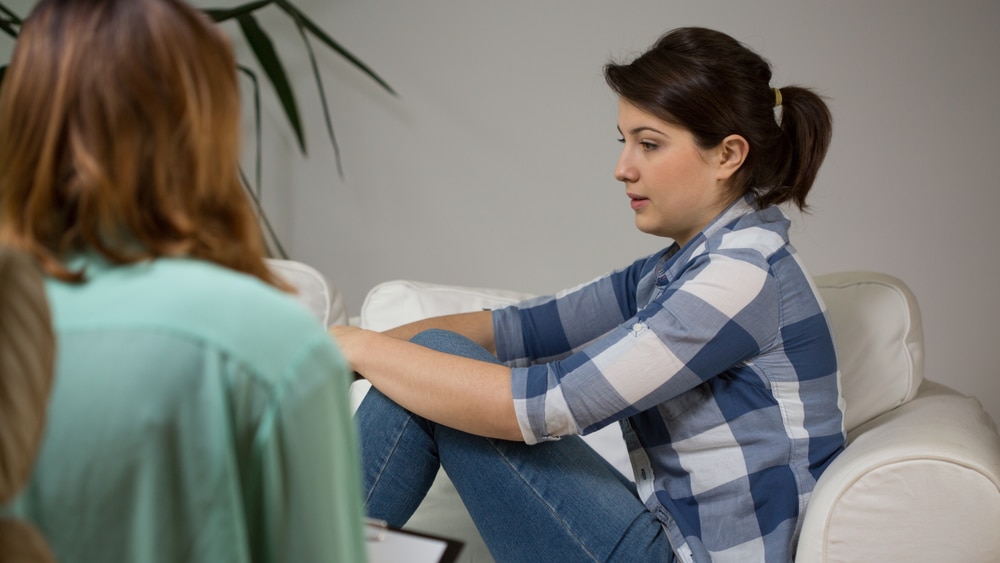 What is Xanax?
Xanax is a controlled substance that is incredibly addictive.
The drug Xanax is a brand name of the generic drug alprazolam. It is a benzodiazepine and a central nervous system depressant.
Xanax is one of the most common prescription drugs used to treat anxiety and panic disorders.
Xanax is also used as a method to prevent alcohol withdrawal syndrome, or as a sleep aid, but the effects of Xanax are severe.
Signs of Xanax Abuse
Before signing up for evening IOP for benzo rehab, a benzodiazepine abuser will most likely deny their addiction.
The first step of recovery is to recognize your problem.
This means you need to be aware of the signs of abuse. Some of these signs include:
Stealing: Because people on Xanax are not in their right mind, they often steal. If you notice yourself or someone you love suddenly stealing or acquiring things, it could be a sign of Xanax abuse.
Slurred Speech: Since Xanax is a central nervous system depressant, it can cause the slurring of speech, especially when combined with alcohol.
Memory Problems: Xanax causes the user to feel disoriented and causes them to forget things. This occurs by slowing down the activity in the brain. Xanax blackouts are common in Xanax abusers. You might even notice weeks of memory missing in extreme cases.
Anxiety: Because Xanax is a medication prescribed to treat anxiety, abusing it can lead to even more anxiousness. It can cause an anxiety disorder even if you never had anxiety, to begin with. This can especially happen to those addicted when they do not have any more Xanax to take. Anxiety can also occur when you think about having to stop your usage.
Anger: Anger can occur when coming down off of Xanax, and while on it, especially if you have other drugs in your system, such as alcohol or Adderall.
Mood swings: Very commonly seen in those addicted to Xanax, mood swings can be quite dangerous. Because these mood swings may occur when you are coming off Xanax, be aware of both manic and depressive symptoms.
Benzodiazepine Withdrawal Symptoms
Drowsiness
Confusion
Poor coordination
Trouble breathing
Blurred vision
Feeling weak
Reduced inhibition
High anxiety
Insomnia
Headaches
Panic attacks
Tremors
Excessive sweating
Seizures, hallucinations, and/or psychosis (in severe cases)
Mental Illness and Benzo Rehab
If you have been diagnosed with a mental illness and a substance abuse disorder, this means you have a dual diagnosis and/or co-occurring disorders.
If this is the case, you should choose a treatment program equipped to address your mental illness, and your substance abuse disorder.
If you only treat your addiction without treating your mental illness, then you run the risk of relapsing in the future.
Other Types of Treatment Programs
Inpatient Programs
During inpatient treatment, you will spend 24 hours per day in an addiction-counseling environment.
You will participate in many different forms of therapy.
Inpatient programs are the best choice for someone who worries that interactions in their daily life may trigger addiction, especially if you live with other people that struggle with addiction.
Inpatient treatment also allows you to detox in a safe place surrounded by doctors.
Partial Hospitalization
If you live in a home environment where you feel safe, then a partial hospitalization program may be the best choice.
You will live at home, but you will spend all day at a rehab facility.
These programs allow you to participate in treatment without leaving your family or peers behind.
Outpatient Programs
Outpatient treatment is typically the next step after graduating from an inpatient program.
During this stage, you will be able to practice life skills outside of rehab.
You will still be held accountable for your actions because you will need to go to your treatment center often, but you can live at home.
You can also choose to go to an aftercare program instead, known as sober living. This can provide more structure before returning to your daily life.
Steps Before Evening IOP for Benzo Rehab
Before entering an evening IOP, you will first participate in medical detox because you must discontinue benzodiazepines slowly. If you stop using abruptly, you run the risk of seizures or even death.
Your doctor or treatment facility will help you to discontinue use safely.
You must be either in an inpatient treatment program and/or have support from family and friends during this stage.
Benzodiazepine treatment will vary based on a few factors:
The specific drug you are addicted to
The amount of time between consumption and treatment
The amount of the drug you take
Most likely, your treatment will not begin with IOP, but instead, it will begin with an inpatient program.
However, you and your treatment provider will decide what program will suit your needs.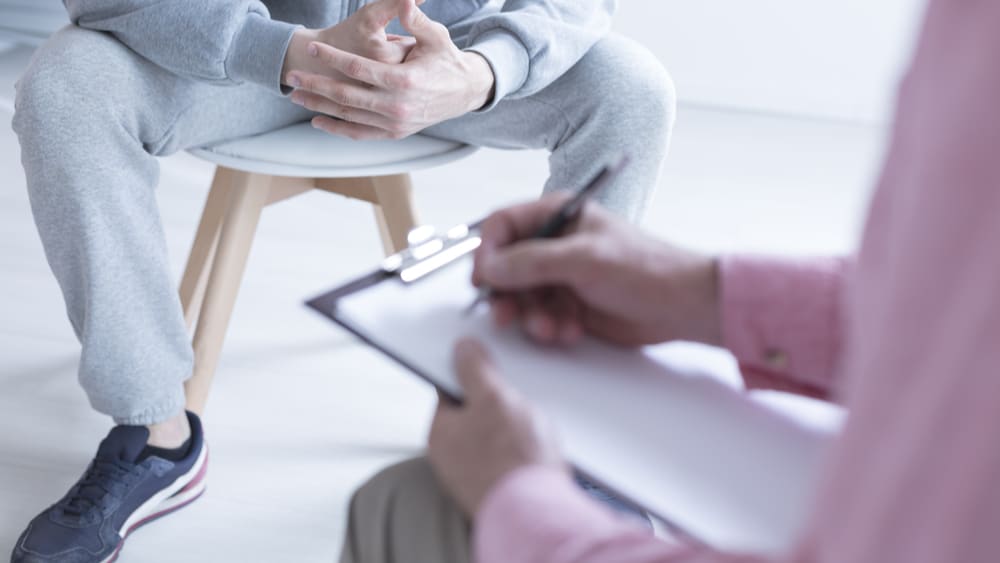 Payment Options
Do you want treatment but are worried about how you can pay for it?
We have a team of financial professionals who provide free insurance verification.
We will work with you to determine how to move forward with the treatment to work for you and your financial situation.
How to Get Help
At North Jersey Recovery Center, there are many different treatment options to choose from.
We offer everything you need to get healthy and sober.
Call 877-786-0572 to schedule your consultation.