What is an Evening IOP?
An evening Intensive Outpatient Program (IOP) is a form of rehab that occurs in the evenings.
During an evening IOP for alcohol rehab, aside from individual therapy and counseling, many other methods can ensure recovery from addiction.
Group sessions are often included in evening IOP for alcohol rehab as well.
These sessions can be helpful, as you will see those who are further down their path to recovery.
This can be comforting to see others going through the same changes as you. It can also help to prevent feelings of loneliness and isolation.
What is IOP?
Although not the only form of outpatient treatments available for those struggling with an alcohol use disorder, it is one of two main options.
The other option is standard outpatient rehab.
Evening IOP for alcohol rehab offers you medical and psychological help, but without needing to sleep at the treatment facility.
Evening IOP for alcohol rehab allows you to spend only three to five visits per week, for three hours each session.
Evening IOP for alcohol rehab also only requires evening visits. This means you can continue your daily life during the day and go to treatment at night.
This form of treatment makes it so that you can go to a rehab or a hospital of your choice for treatment sessions only.
These might involve counseling, therapy, relapse prevention skills, and any additional treatment options that you choose to be a part of.
Who Should Go to Evening IOP for Alcohol Abuse?
IOP treatment is recommended if you have already gone through the acute stage of withdrawal and do not need to be monitored 24 hours per day.
If you only suffer from a moderate to mild addiction, this might be the right choice for you. Typically, IOP involves nine hours over three sessions, but this depends on the severity of your addiction and the need for treatment.
Because IOP is not continuous, such as inpatient programs, IOP often takes longer. Despite this, it does not change how effective the program is, and many studies are proving the success of IOPs.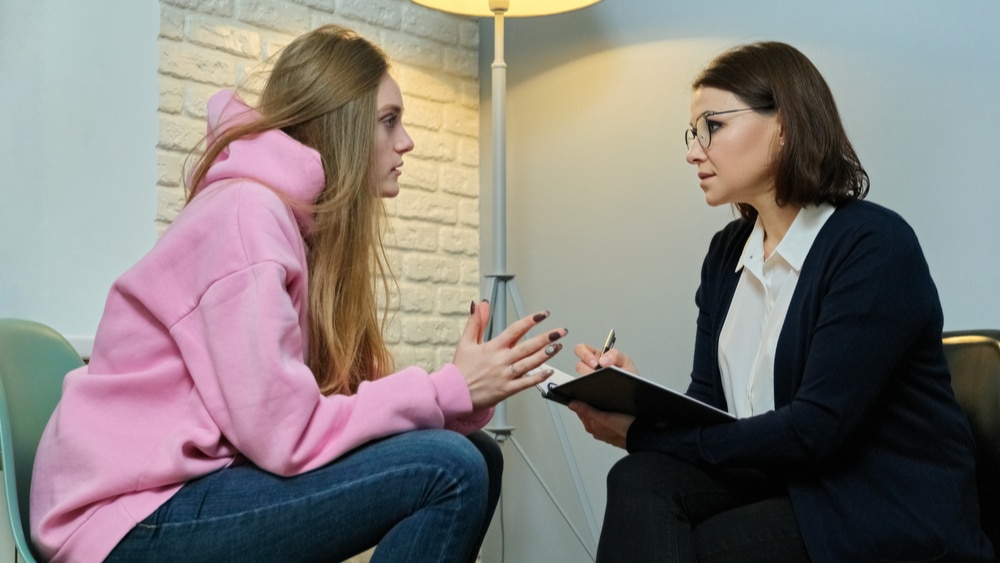 Who Should Not Go to Evening IOP for Alcohol Abuse?
If you live in an environment where you might be triggered to drink alcohol, you should go to an inpatient treatment versus an IOP.
This is because you may be convinced or pressured to drink alcohol and relapse on your sobriety.
Additionally, if you cannot find a method of transportation to the facility multiple times per week, then IOP may not be for you. If it is stressful to get to your sessions, you may choose to quit. This can make recovery difficult. Consider a different treatment option if this is the case for you.
Why Choose Evening IOP for Alcohol Rehab Over Daytime?
Evening IOP for alcohol rehab allows you to maintain the freedom to live your life and stick to your commitments while attending rehab.
This program is often chosen by people who want to stick to their daily routine while staying sober.
It is also chosen by people who have a good support system at home.
If you have responsibilities during the day, evening IOP for alcohol rehab might be your saving grace.
What is Alcohol Abuse?
In 2012, around 7.2 percent of American adults had a diagnosable alcohol use disorder. This is 17 million people. Men typically struggled twice as often with alcoholism than women. Also, 855,000 young people between 12-17 years of age had an alcohol disorder in 2012.
11 factors that help to confirm you have an alcohol use disorder include:
Had times where you ended up drinking more than intended
Have more than once wanted to stop drinking or drink less but could not stop
Spent a lot of your time drinking or spent time hungover
Wanted to drink so badly you could not think about any other topics
Found that drinking interfered with your family life
Cause problems with your friends or family, but you did not stop
Stopped you from doing activities that were once important to you
More than once got hurt due to being under the influence
Continued to drink even though it made you depressed or anxious
Had to drink more to get the desired effect
Found that when you were no longer drunk, you had withdrawal symptoms
Do I Need Alcohol Rehab?
If you have experienced at least two of the 11 factors above in one year, then you are considered to have an alcohol use disorder.
If you have experienced two or three, then it would be a mild alcohol use disorder, but four to five is considered moderate. Six or more is considered a severe alcohol use disorder.
You may need alcohol rehab if you struggle with a moderate use disorder. Usually, this can be determined by your medical provider. However, if you feel you cannot control your alcohol usage, it is never a bad choice to go into treatment.
Signs of Alcohol Abuse
What is interesting about alcohol abuse and addiction is that you can be physically dependent on alcohol without being psychologically dependent.
To understand dependence, you must note that there are two main signs of physical dependence.
Tolerance: This is a natural process in which the body will need more alcohol to feel the same effects.
Withdrawal: If your body is used to having a certain amount of alcohol in your body at one time, it may be shocked when it no longer has it. This is when the feelings of withdrawal will set in, and you may drink to avoid these.
Withdrawal symptoms can include:
Anxiety
Confusion
Tremors
Fast heartbeat
Vomiting
Insomnia
Mental Illness and Alcohol
If you have been diagnosed with a mental illness and a substance abuse disorder, this is called a dual diagnosis.
If you have a dual diagnosis, then you need to be careful when treating your addiction.
Be sure to choose a treatment program that is equipped to address your mental illness as well. Only treating one aspect or another will not result in long-term success in recovery and sobriety.
Goals of an Evening IOP for Alcohol Rehab
The goals of each IOP can be different, but typically these programs include tools and strategies to maintain sobriety and avoid triggers for relapse.
Generally, the goals of an evening IOP for alcohol rehab, or any IOP for that matter, include:
Learning coping skills
Improving problem-solving skills
Recognizing unhealthy behaviors
Developing self-awareness or increasing self-awareness
Learning how to ask for and receive support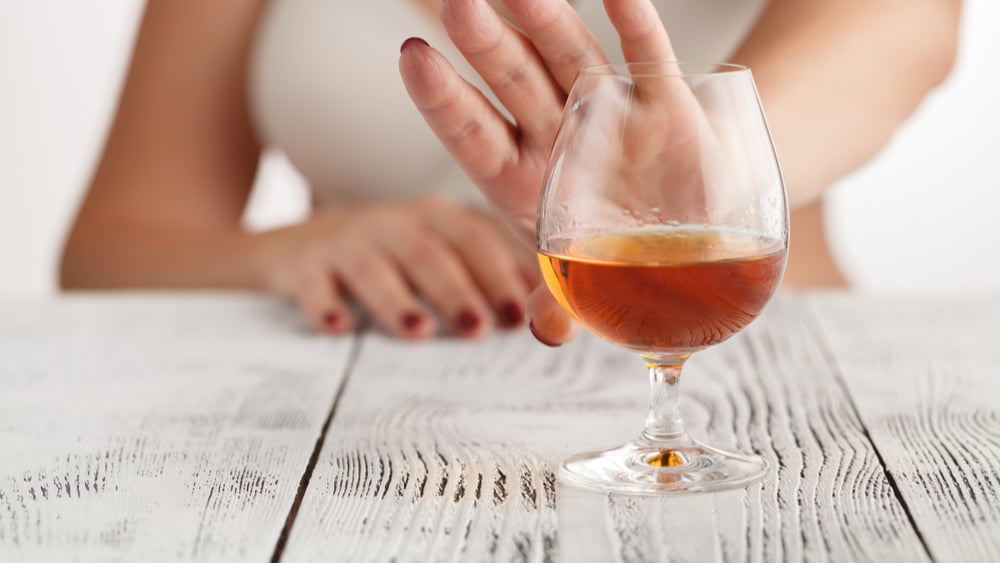 Payment Options
Do you want treatment but are worried about how you can pay for it?
We have a team of financial professionals who provide free insurance verification.
We will work with you to determine how to move forward with the treatment to work for you and your financial situation.
How to Get Help
North Jersey Recovery Center has an incredible evening IOP for alcohol rehab.
Close to the city so you can attend alcohol rehab after you take care of school or work during the day.
Call to schedule your consultation.
It is never too late to start to walk the road to recovery.