Alcohol Withdrawal and Detox
Taking Adderall for alcohol withdrawal is a common method for individuals who struggle with alcoholism and are unsure what to do.
Adderall might reduce the intensity of some alcohol withdrawal symptoms, but it will ultimately only complicate the process.
Taking alcohol and Adderall simultaneously can amplify the negative effects of each substance.
The effects this combination has on the heart are particularly troubling.
The best way to safely detox from alcohol addiction is through our effective and supervised detox program at North Jersey Recovery Center.
Methadone Treatment for Alcohol Withdrawal
Taking Adderall for alcohol withdrawal is not sustainable or effective.
However, certain approved medications can be professionally administered to ease your withdrawal symptoms and alcohol cravings.
One of the most common medications is methadone.
However, methadone is not the only medication that can effectively help you through the alcohol detox process.
If your symptoms are severe enough, we may administer one of the following approved medications:
Naltrexone
Acamprosate
Disulfiram
Buprenorphine
Methadone
Subutex
Suboxone
Vivitrol
These medications serve different purposes and help to overcome your addiction in various ways.
Some will ease your withdrawal symptoms, while others may block cravings or disrupt the way that alcohol interacts with your brain.
This disruption ensures that alcohol produces a different, often unpleasant, result when you drink it.
The medications we use are based on individual needs and symptoms.
We will monitor your progress to ensure we are using the right medications and methods to meet your unique needs.
Our team and facility provide a safe, comfortable environment where we can track your withdrawal symptoms and alleviate any pain you feel.
This environment encourages a better chance of success moving forward.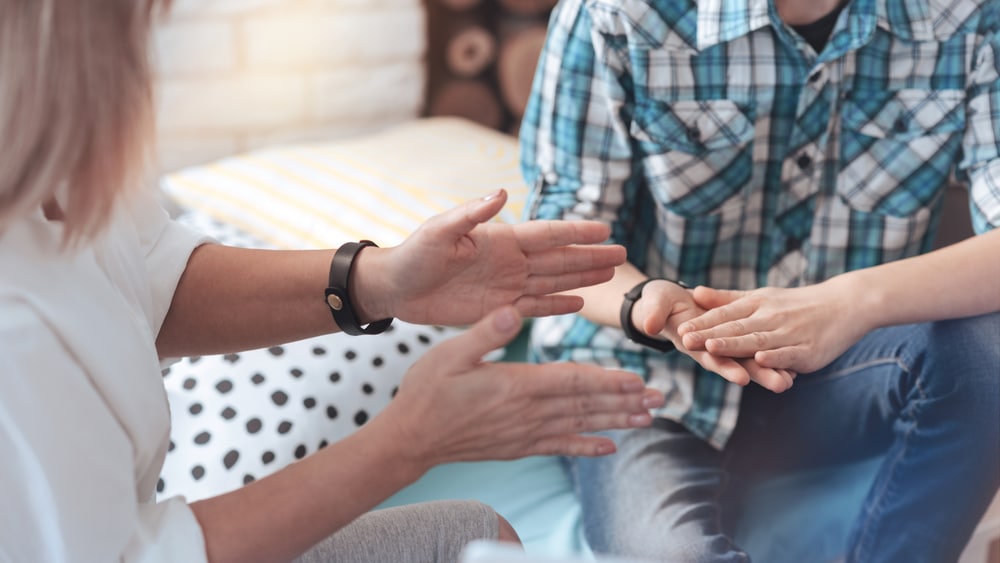 Common Alcohol Withdrawal and Detox Symptoms
Individual factors like your height, weight, level of drinking, and other addictions can alter the withdrawal symptoms you experience.
Your family history may also play a part. Genetic factors are one of the largest contributors to alcoholism rates.
Peer pressure, high-stress jobs, relationships, and trauma are other common drivers of alcoholism.
Regardless of the reasons your alcohol addiction began, we can help you work through it.
Overcoming withdrawal symptoms and alcohol cravings is the first step.
Our high-level detox program at North Jersey Recovery Center is safer and more effective than self-medicating or using Adderall for alcohol withdrawals.
With that in mind, many of the milder alcohol withdrawal symptoms include:
Anxiety or irritability
Restlessness
Shaking hands
Headaches
Nausea and vomiting
Insomnia
Excessive sweating
Severe Alcohol Withdrawal Symptoms
The milder alcohol withdrawal symptoms tend to be the more common ones, in most cases.
But how long you have been drinking, how much, and other individual factors can all contribute to your experience.
While the withdrawal symptoms listed above tend to be uncomfortable and mildly painful, they generally are not dangerous or life-threatening.
However, some of the more severe alcohol withdrawal symptoms can be.
In severe cases, these withdrawal symptoms might include:
Hallucinations or delusions
Heavy sweats
Confusion
High blood pressure or racing heartbeats
Fever
Seizures
In a small percentage of cases, typically about 5%, delirium tremens can cause vivid delusions and hallucinations.
These symptoms occur between 48 and 72 hours after your last drink.
These are the types of symptoms that concern us the most, as they are often very severe and can be life-threatening.
These severe symptoms are one reason why safe, monitored, and medically-assisted detoxes help those going through alcohol withdrawals.
Do not take your chances with Adderall for alcohol withdrawals.
We can help work through your withdrawals and each stage of recovery that comes after them.
Different Alcohol Rehab Options
At North Jersey Recovery Center, we offer plenty of detox, inpatient, outpatient, and aftercare addiction treatment options to meet your unique needs.
We offer programs and settings for all different kinds of patients, and we guide you toward the best course of treatment.
Most of these programs begin with alcohol detox. Detox eases your withdrawal symptoms and cravings, lets us monitor your progress, and increases your strength and confidence for the next steps.
Our dedicated staff will monitor your symptoms to make sure you are safely detoxing.
Effective alcohol detox can take up to several weeks.
It is important to remain patient and communicate your concerns.
We are here to help, not to judge or place blame.
Once you are ready, you will move into your official treatment program, where healing and recovery can continue.
Each program combines several high-level, proven therapeutic remedies, holistic methods, and dedicated support systems.
You do not have to face your addiction alone.
We are here around the clock to help in every way we can.
Common Alcohol Rehab Treatment Methods
Therapy is a large part of alcohol rehab.
Your detox will help you get into a healthier state of mind.
Therapy will help you move deeper into this healthier state of mind so that you can hold onto it long-term.
It will help you understand your addiction, triggers, and temptations. It will help you rewire your brain, develop healthy thought patterns, and choose healthy coping mechanisms and habits.
There are three different types of therapy that we will focus on:
Individual therapy sessions
Group therapy sessions
Family therapy sessions
In individual therapy, you will discuss your challenges, setbacks, and damaging thought patterns and behaviors. You will discuss the factors that led you to start drinking. And, you will work to overcome the things that are holding you back.
In group therapy, you will have the chance to share stories, support, and insight with others that have similar experiences as you.
Family therapy gives you a safe place in which you can work on repairing strained relationships.
We facilitate healthy, open, and honest conversations so that everyone impacted by your addiction can move on alongside you.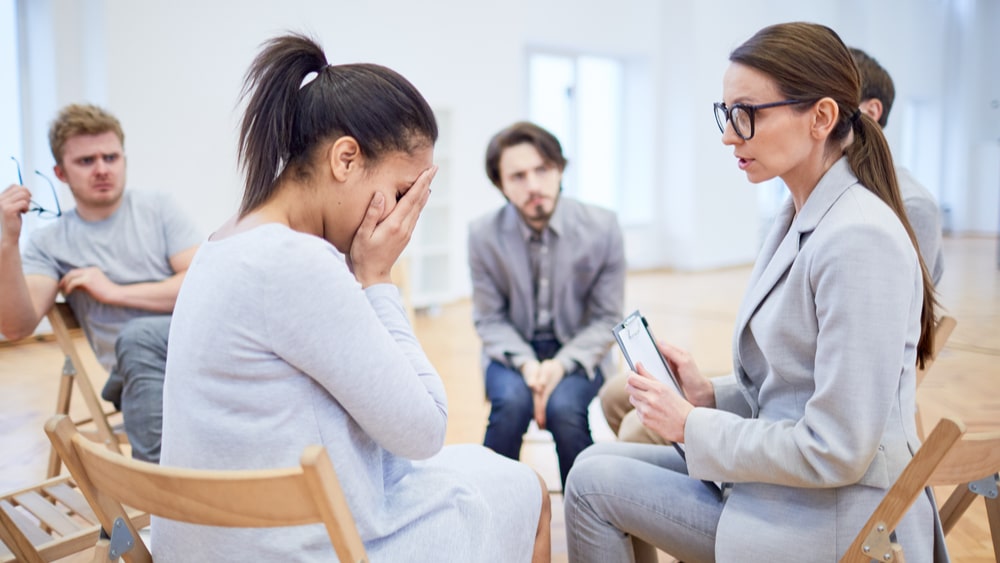 Paying for Alcohol Rehab Treatments
Cost is one factor that deters many people from seeking help with their addictions.
Many people do not realize that most major health insurance providers offer coverage for addiction treatments and rehab programs.
Your health insurance may partially or fully cover your treatments.
If you are unsure of your coverage limits, please take a moment to call our admissions department.
They are on call to review and verify your insurance, so you have one less thing to worry about.
We will work with you to get the care you need and deserve.
Why Should You Choose North Jersey Recovery Center?
When you choose North Jersey Recovery Center, you choose dedicated teams, comprehensive services, and a doorway to a new life.
You are choose a comfortable facility, diverse programs and treatment options, and various opportunities to build a healthy, sober life.
You do not have to face your addiction alone.
You do not have to fall back into damaging thought patterns and behaviors.
We can help you find a better way. Call our dedicated staff today.