What is Inpatient Alcohol Rehab?
Inpatient alcohol rehab is a top-level program for treating alcohol problems.
You or your loved may need this kind of care if drinking has seriously impaired any aspect of your life.
In this situation, prompt treatment is essential.
Otherwise, the effects of your alcohol use may continue to snowball out of control.
Effective care makes it possible to escape this outcome and fully recover.
To achieve its goals, inpatient rehab must be conducted by experienced experts.
Such experts have the knowledge needed to build a customized recovery plan for your particular situation.
If you are seeking inpatient alcohol rehab in NJ, North Jersey Recovery Center is your exemplary in-state provider.
Types of Alcohol Problems
Alcohol Abuse
When the topic of problem drinking comes up, most people think of alcohol addiction or alcoholism.
However, you can actually run into serious trouble without being addicted to alcohol.
This happens when you take part in non-addicted alcohol abuse.
What is serious alcohol abuse?
Experts diagnose this condition by looking for the following the symptoms:
Keeping up a pattern of drinking that you know damages your personal relationships
Drinking enough alcohol to interfere with your ability to meet your responsibilities
Repeatedly drinking in situations where alcohol use is an obvious hazard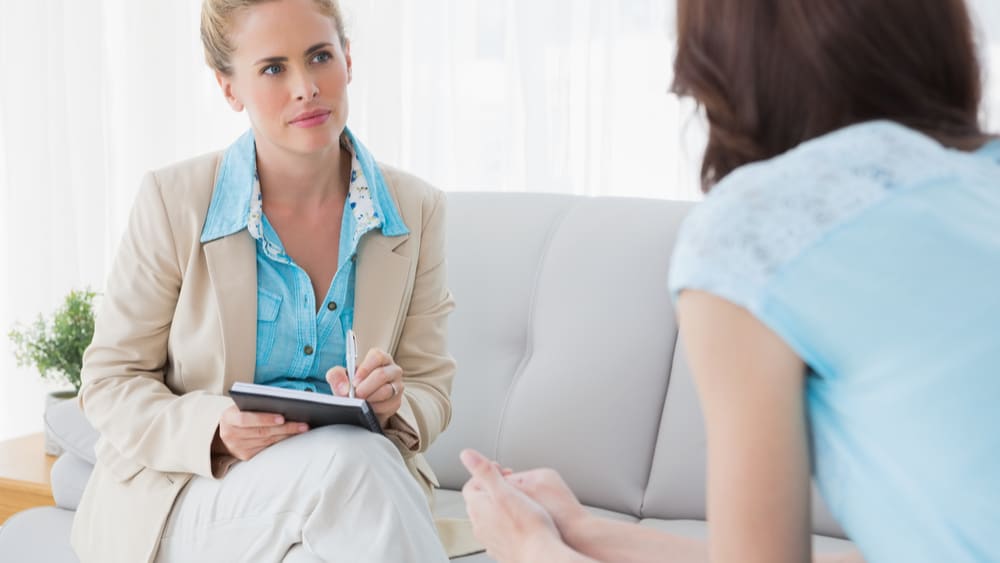 Alcoholism
If you are affected by alcoholism, you have a physical and psychological reliance on drinking. The specific diagnosable symptoms of this condition are:
Having alcohol cravings that dominate your thoughts
Losing control over how long or how much you drink
Not being able to quit drinking, even after multiple attempts
Setting up a daily routine that focuses on drinking and recovering from drinking
Making drinking a priority over all other favored activities
Maintaining a level of drinking that clearly damages your health
Developing greater and greater tolerance to alcohol
Entering withdrawal if you cut back on drinking or quit
Alcohol Use Disorder
If you have at least two symptoms of serious drinking problems, you have something called alcohol use disorder, sometimes known as AUD. Those symptoms may only include alcohol abuse. They may also only include alcoholism. However, the two problems tend to overlap.
Some people only have two or three AUD symptoms. Doctors view this level of illness as mild. Moderate cases of AUD involve four or five total symptoms. Severe cases of the disorder involve at least six symptoms. Unfortunately, some people have all 11 symptoms of AUD.
Forms of Inpatient Alcohol Rehab
Inpatient alcohol rehab is a residential approach to alcohol recovery. It provides 24/7 access to doctors, therapists, and other addiction specialists. There are two main levels of care in inpatient programs: high-intensity and low-intensity.
High-intensity is the most comprehensive form of inpatient care. In most cases, participants are heavily affected by AUD. They are also impaired enough to require ongoing guidance and oversight. In addition, participants at this level often suffer from mental illness.
People in low-intensity care have problems that call for a residential program. Still, they require less care to recover from those problems. Teenagers in inpatient rehab may receive medium-intensity treatment. This intermediate-level is designed to deal with certain issues, including:
Serious conduct problems
Extreme mood swings
When you enter your program, you will receive a complete assessment. This assessment will help determine which type of inpatient plan fits your needs. At North Jersey Recovery Center, our high-quality inpatient alcohol rehab near you features customized plans.
Who Goes to Inpatient Rehab?
How can you tell if you need to go to inpatient alcohol rehab? If you have six or more AUD symptoms, you will almost surely receive this recommendation. Why? This severe level of illness requires round-the-clock care. Without inpatient care, you simply will not get all of the help you need to recover.
But a severe case of AUD is not the only reason for seeking inpatient care. In some cases, this is also the best option for people with moderate AUD symptoms. Other reasons for getting inpatient treatment include:
Having a chaotic home life
Feeling unable to focus on your recovery while leading daily life
Having an insufficient support network for effective outpatient care
Living in an environment where alcohol use is the norm
Dual Diagnosis
Dual diagnosis is another potential reason for enrolling in inpatient care. This is true even if you have a mild case of AUD. Why? Dual diagnosis is known to cause two kinds of problems. First, it tends to make it harder to recover and maintain your sobriety. In addition, it tends to make it harder to regain your mental health. Given these facts, you will need the extensive care offered in inpatient programs.
Treatments Used in Inpatient Alcohol Rehab
What kinds of treatments are offered at inpatient alcohol rehab centers near you? There are two main options to consider. First is medication. The right medication choices will help your recovery process in several ways. That includes:
Making it easier for you to remain sober after reaching abstinence
Undoing some of the brain changes triggered by long-term heavy drinking
Helping you cope with lingering symptoms of alcohol withdrawal
Directly decreasing your motivation to take a drink
The medications used to achieve these goals are:
Acamprosate
Naltrexone
Disulfiram
Each of these options has been proven effective for alcohol treatment.
Medication may be all you need while in inpatient alcohol rehab. However, instead of medication, you may receive behavioral therapy. This treatment also helps you recover in a variety of ways. Examples include:
Helping you learn what triggers your urge to drink
Learning how to avoid your alcohol triggers, or cope with them without drinking
Giving you clear reasons to actively participate in your treatment
Showing you how to make realistic recovery goals
Improving your ability to cope with stressful situations and emotions
The forms of therapy you may receive in inpatient care include:
Family Therapy
Motivational Enhancement
Cognitive Behavioral Therapy
12-Step Facilitation
Contingency Management
All of these options are supported by modern research on addiction treatment. Be aware that your treatment plan may combine behavioral therapy with medication.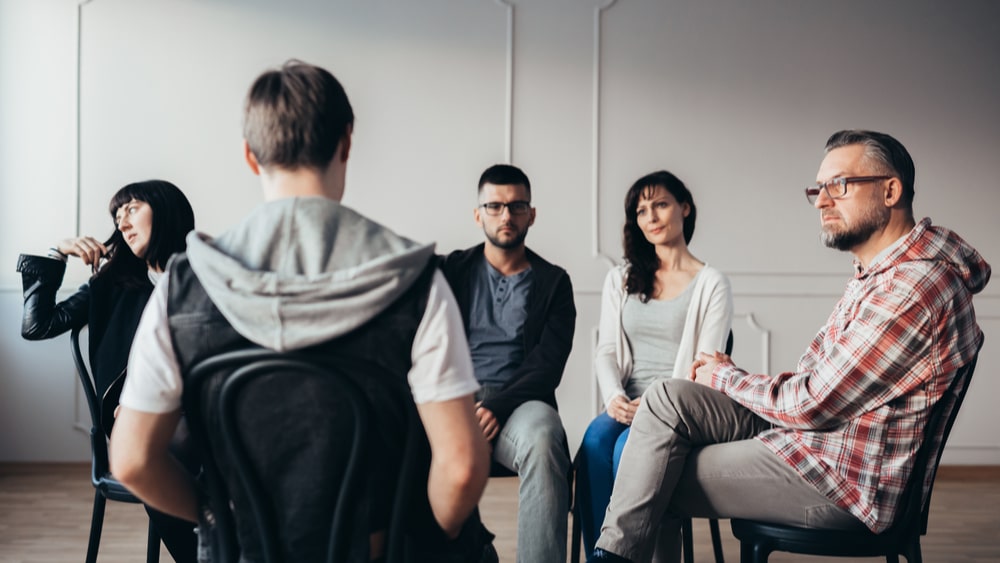 Care For Dual Diagnosis
Treatment for a dual diagnosis combines AUD treatment with additional mental health care. Both medication and therapy may be used. In addition to medication for AUD, you may receive medication suitable for your mental illness. A therapy called Dialectical Behavior Therapy is specifically designed to help people with a dual diagnosis.
Begin Your Inpatient Alcohol Rehab Journey Today
Inpatient alcohol rehab is a common option for AUD treatment.
Not everyone with AUD needs inpatient care.
However, significant numbers of people can only recover with this kind of advanced help.
You are clearly a candidate if you suffer from severe alcohol symptoms.
However, there are other groups of participants, as well.
An inpatient alcohol rehab near you must feature effective, research-based care.
This care may be based on medication.
It may also be based on behavioral therapy. In addition, many people benefit from both categories of care.
There are multiple medication and therapy options available for your customized plan.
Special attention must be given to people affected by dual diagnosis.
That includes treatment that addresses your drinking and your particular additional mental illness.
It is very common for dual diagnosis plans to include medication.
Therapy is also needed.
This therapy often takes the form of Dialectical Behavior Therapy.
For comprehensive expertise in inpatient alcohol rehab, turn to North Jersey Recovery Center.
Our team of specialists will help determine if this form of treatment is right for you.
If it is, we will create a personalized plan that includes all aspects of care.
In all circumstances, we provide the support you need to achieve and maintain your hard-fought sobriety.